Free delivery

Free delivery from 49,00 £

Personal support

+44 20 3856 3856

Cancellation Terms

Get instant support

Warranty

The warranty regulations by law are valid
Description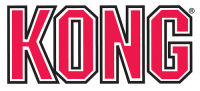 Watch your cat attack, wrestle and snuggle with its KONG Kickeroo. This unique cat toy appeals to a cat's instinctive desire to stalk and capture prey. The Kickeroo's size, shape and material were specially chosen to promote wrestling and hind paw kicking.

The fluffy tail provides movement for extra excitement, not to mention there's is a generous amount of KONG's potent North American catnip inside to further encourage play. Don't be surprised if the Kickeroo becomes your cat's favorite toy.

Want to know more? Watch KONG Kickeroos in action!

Similar products:
Catnip toys are toys soaked with catnip (Nepeta cataria). Catnip is a plant belonging to mint family (Lamiaceae). This plant's aroma attracts cats and causes mild euphoria, stimulating their playing instincts at the same time.
Disclaimer