Free delivery

Free delivery from 51,00 £

Personal support

+44 20 3856 3856

Cancellation Terms

Get instant support

Warranty

The warranty regulations by law are valid
Pouches Multipack 12 Landpicknick in Sauce 12x100 g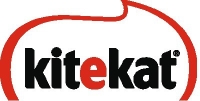 Each Kitekat pouch provides a healthy meal made from tasty ingredients packed with minerals and vitamins so that your little adventurer is ready for daily guided tours and can savor its 7 lives completely. Kitekat Fresh pouches complete cat food are full of vitamins to support your cat's immune system and free from artificial preservatives and flavours.

Varieties of flavors:
6 x with chicken & lamb
6 x with turkey
6 x with duck & chicken
6 x with rabbit & turkey
Wet cat food Kitekat Pouches Multipack 12 Landpicknick in Sauce packaging sizes
Pouches Multipack 12 Landpicknick in Sauce 12x100 g
Pouches Multipack 24 Landpicknick in Sauce 24x100 g
Advantages of Kitekat Canned food for cats
Feeds contain valuable nutrients which bring great benefit to cats.
Vitamin A lowers the risk of infectious diseases, strengthens the animal's nervous system.
The sufficient amount of vitamin D3 prevents digestion system disorders, pelvic, head and limb deformities.
Ingredients
Turkey

(4%)
Veal

(4%)
Rabbit

(4%)
Chicken

(4%)
Duck

(4%)
Lamb

(4%)
Additives
Taurine
The taurine is a useful amino acid which doesn't join in composition of proteins of an organism.Taurine : Learn more
(700 mg)
Zinc as zinc sulfate monohydrate

(41.8 mg)
Iron as iron(II) sulphate, monohydrate

(31.7 mg)
Iron sulfate monohydrate

(31.7 mg)
Vitamin B1

(28.5 mg)
Vitamin E

(19 mg)
Manganese(II) sulfate monohydrate

(5.9 mg)
Calcium iodate anhydrous

(0.3 mg)
Animal by-products
Meat
Vegetable protein extracts
By-products
Vegetable by-products
Grain
Analytical Constituents
| | |
| --- | --- |
| Moisture | 82% |
| Crude protein | 6.5% |
| Crude fat | 4% |
| Inorganic substances | 1.4% |
| Crude ash | 1.4% |
| Calcium | 0.3% |
| Crude fiber | 0.3% |
| Phosphorus | 0.24% |
Feeding recommendations
Feed your cat (4kg) approximately 3 pouches per day or 2 pouches and 20g dry food. Sterilised cat and house cats require 2 pouches or 1 1/2 pouches and 15g dry food per day. Make sure that there is always plenty of fresh water available. Kitekat Pouches should be served at room temperature.
Nutrition advice
High quality Wet cat food Pouches Multipack 12 Landpicknick in Sauce​ is recommended .​
We advise you to observe the daily ration recommended by manufacturer. An increased daily intake can negatively affect the cat's health. Please provide your pet a constant access to fresh water.
The domestic cat needs the balanced food. It has to be the closest to the food that its ancestors had in a native habitat. Such nutrition will provide long, active and happy life to a cat.
Recommendations on daily protein and fat intake for cats:
Disclaimer
Similar goods
* Prices incl. VAT
* Delivery Terms & Conditions