Free delivery

Free delivery from 51,00 £

Personal support

+44 20 3856 3856

Cancellation Terms

Get instant support

Warranty

The warranty regulations by law are valid
4-Paws Oil 250 ml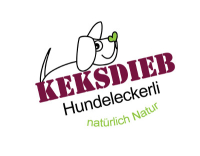 Special and balanced combination of top quality edible oils, that round each other out in their positive effects on the organism.
Omega 3 marine oil is rich in unsaturated fatty acids that are essential for dogs.
Strong bones and skin metabolism support are ensured by high content of Vitamins A and D3.
Walnut oil, rosehip seed oil and argan oil serve as a source of Vitamin E which provides high antioxidant capacity, protects and regenerates cells and catches free radicals.
Rosehip seed oil is also rich in Vitamin A that positively effects the skin and mucous membranes, supports eyesight and stimulates growth.
Argan oil contains phytonutrients such as phytosterols and squalene that are valuable with their positive influence on dog metabolism.
Keksdieb 4-Paws Oil packaging sizes:
Additives
Crude oils and fats
sea-animal oil
Mackerel
Sardine
Anchovies
Cod
Herring
Capelin
Tuna
Walnut oil
Argan oil
Rosehip kernel oil
Analytical Constituents
| | |
| --- | --- |
| Omega 3 fatty acids | 23.8% |
| Linoleic acid (omega 6) | 15.9% |
| Docosahexaenoic acid (DHA) | 8.4% |
| Linolenic acid (omega 3) | 4.5% |
Suitable for Dog breeds
All dog breeds
Feeding recommendations
Administer with food
1 teaspoon per 10 kg of bodyweight
Maximum dosage - 3 tsp.
Nutrition advice
Please pay attention to your dog's daily ration of the recommended food to get the ideal weight gain of your dog and prevent overweight. Your dog should always have an access to fresh water.
Disclaimer
Similar goods
200 ml
* Prices incl. VAT
* Delivery Terms & Conditions