Free delivery

Free delivery from 51,00 £

Personal support

+44 20 3856 3856

Cancellation Terms

Get instant support

Warranty

The warranty regulations by law are valid
Coconut Oil 200 ml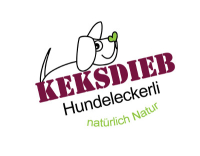 Skin health benefits
Coconut oil is highy nutritious and valuable for skin health and appearance.
Reduces allergic reactions
Smooth and shiny skin
Fleas and ticks protection
Digestion care
Strengthens the immune system (antibacterial and antiviral substances)
Metabolism support & weight maintenance (regulates insulin level)
Strong musculoskeletal system. Helps to strengthen the bones, joints and relieves inflammation
Improves brain performance, strong nerves and prevents dementia
Keksdieb Coconut Oil packaging sizes:
Ingredients
Coconut oil

(100%)
Analytical Constituents
| | |
| --- | --- |
| Oils and fats | 99.54% |
| Moisture | 0.1% |
Suitable for Dog breeds
All dog breeds
Feeding recommendations
Application:
Nutrition: ca. 1/2 tsp per 10 kg of bodyweight
Care: Rub the oil in stressed areas of the skin and massage gently with light circular movements

Note: The coconut oil effect is not scientifically proven. The effect is not guaranteed. Suitable for dogs only. Not for cats!
Nutrition advice
Please pay attention to your dog's daily ration of the recommended food to get the ideal weight gain of your dog and prevent overweight. Your dog should always have an access to fresh water.
Disclaimer
Similar goods
250 ml
* Prices incl. VAT
* Delivery Terms & Conditions