Free delivery

Free delivery from 51,00 £

Personal support

+44 20 3856 3856

Cancellation Terms

Get instant support

Warranty

The warranty regulations by law are valid
Flower Meadow 100 g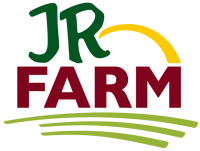 Supplementary feedingstuff for all rodents and dwarf rabbits. Healthy crude feed for every day. This scented treat for gourmets consists of carefully dried meadow grass with aromatic flowers and is thus rich in natural vitamins. The high crude fibre content ensures optimal digestion and thus enhances the feeling of well-being.
Herbs & Flowers JR Farm Flower Meadow packaging sizes
Ingredients
Marigold flowers

(20%)
Additives
Parsnip
Yarrow
Cow parsley
Rhinanthus
Three-toothed orchid
Bush vetch
Bird vetch
soft brome
Perennial ryegrass
Giant hogweed (Heracleum mantegazzianum)
Common mouse-ear chickweed
Germander speedwell
Sorrel
Dactylis
Downy oat-grass
Large beavernelle
Daisy
Leucanthemum
Common cowslip
Ribwort plantain
Dandelion
Hop clover
Narrow-leaved Vetch
Golden oat grass
Holcus lanatus
Vernal grasses
Red clover
Kentucky bluegrass (Poa pratensis)
Hedge bedstraw
Analytical Constituents
| | |
| --- | --- |
| Crude protein | 12.2% |
| Moisture | 9.6% |
| Crude ash | 8.2% |
| Crude fat | 4.3% |
Feeding recommendations
Mixed with hay or other herbs; or additionally for daily hay ration.
Nutrition advice
The ration of rodents has to contain all necessary vitamins and minerals that will providefull development and good health to animals.
Nutrients
Proteins, fats and carbohydrates are the basic nutrients necessary for rodents for maintenance of health and the correct work of all organs.
More about Small Pets Feeding
Disclaimer