Free delivery

Free delivery from 51,00 £

Personal support

+44 20 3856 3856

Cancellation Terms

Get instant support

Warranty

The warranty regulations by law are valid
Forest Feeling edible Bedding 10 l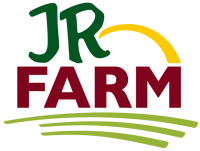 Litter and supplementary food for dwarf rabbits, guinea pigs, rats, hamsters, mice, chinchillas and degus.

JR FARM Forest feeling edible bedding recreates morning dew on the forest floor, with crisp poplar bark and crunchy pine cones. Instructions of use.
Bedding & Litter JR Farm Forest Feeling edible Bedding variants:
Forest Feeling edible Bedding 10 l
Ingredients
Poplar bark

(30%)
Pinecone

(1%)
Additives
Poplar wood
Pine needles
Feeding recommendations
Spread a layer of edible bedding approx. 3 cm deep on top of the normal litter.
Disclaimer