Free delivery

Free delivery from 51,00 £

Personal support

+44 20 3856 3856

Cancellation Terms

Get instant support

Warranty

The warranty regulations by law are valid
Dandelion Roots 50 g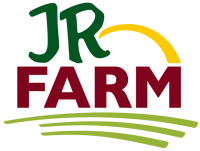 Individual feed for domestic rabbits, guinea pigs, rats, hamsters, mice, chinchillas and degus. The JR FARM Dandelion roots are an original nibbling pleasure with a lot of raw fiber.
Natural & Organic food JR Farm Dandelion Roots packaging sizes
Ingredients
Dandelion wort

(100%)
Feeding recommendations
Depending on pet's weight, feed up to 3 roots per day.
Nutrition advice
The ration of rodents has to contain all necessary vitamins and minerals that will providefull development and good health to animals.
Nutrients
Proteins, fats and carbohydrates are the basic nutrients necessary for rodents for maintenance of health and the correct work of all organs.
More about Small Pets Feeding
Disclaimer