Free delivery

Free delivery from 51,00 £

Personal support

+44 20 3856 3856

Cancellation Terms

Get instant support

Warranty

The warranty regulations by law are valid
Celery Crunch 200 g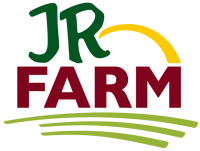 Individual feed for dwarf rabbits and rodents. 100% crispy celery for a healthy and fun nibble. Celery is famous in natural medicine for cleaning and detoxing the kidneys. It also relieves the lymphatic system.
Herbs & Flowers JR Farm Celery Crunch packaging sizes
Ingredients
Selery

(100%)
Feeding recommendations
According to the size of the animal up to 3 tablespoons pure per day or mixed with main food.
Nutrition advice
The ration of rodents has to contain all necessary vitamins and minerals that will providefull development and good health to animals.
Nutrients
Proteins, fats and carbohydrates are the basic nutrients necessary for rodents for maintenance of health and the correct work of all organs.
More about Small Pets Feeding
Disclaimer