Free delivery

Free delivery from 51,00 £

Personal support

+44 20 3856 3856

Cancellation Terms

Get instant support

Warranty

The warranty regulations by law are valid
Ideal Balance Feline - Kitten with Chicken & Brown Rice 2 kg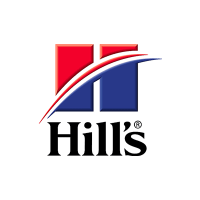 Hill'sTM Ideal BalanceTM Kitten is specially formulated to meet the needs of kitten up to 1 year old.
More than just natural ingredients, perfectly balanced nutrition, made with fresh chicken No.1, for your cat's overall health, immunity, skin & coat condition and digestion. 100% Balanced. 100% Taste. Guaranteed.
Key Benefits:
Perfectly balanced nutrition;
Made with finest natural ingredients;
With fresh chicken No.1 ingredient;
No maize, wheat or soy;
No added artificial colours, flavours or preservatives;
100% balanced nutrition, 100% taste. Guaranteed.
Dry food for kittens Hill's Ideal Balance Feline - Kitten with Chicken & Brown Rice packaging sizes
Ideal Balance Feline - Kitten with Chicken & Brown Rice 2 kg
Ideal Balance Feline - Kitten with Chicken & Brown Rice 300 g
Ingredients
Brewers' rice

(14%)
Fresh chicken

(14%)
Additives
Vitamin A

(3338.92 IE)
Vitamin E

(530 mg)
Vitamin D
The regular use of vitamin D is recommended to kittens, but to adult animals it is required in smaller quantities.Vitamin D: Learn more
(422.79 IE)
Vitamin C
Vitamin C is the basic nutritious element forming walls of cells and connecting tissues.Vitamin C: Learn more
(110 mg)
Beta carotene

(0.9 mg)
Peas
Dry whole egg
Broccoli powder
Apple powder
Pea powder
Carrot powder
DL-Methionine
Flaxseeds
Microelements
Protein hydrolysat
Chicken meal
Pea protein concentrate
Taurine
The taurine is a useful amino acid which doesn't join in composition of proteins of an organism.Taurine : Learn more
Fish oil
Analytical Constituents
| | |
| --- | --- |
| Crude protein | 32.93% |
| Carbohydrates (NFE) | 30.26% |
| Crude fat | 22.33% |
| Moisture | 6% |
| Omega 6 fatty acids | 3.88% |
| Calcium | 1.45% |
| Phosphorus | 1.09% |
| Omega 3 fatty acids | 0.87% |
| Potassium | 0.72% |
| Crude fiber | 0.56% |
| Natrium | 0.56% |
| Magnesium | 0.11% |
Feeding recommendations
Actual Kitten Weight
1½– 3 MONTHS
Dry food
4 – 6 MONTHS
Dry food
7 – 12 MONTHS
Dry food
0.5 kg
30 g
-
-
1 kg
50 g
45 g
-
1.5 kg
70 g
60 g
45 g
2 kg
85 g
70 g
55 g
2.5 kg
-
85 g
70 g
3 kg
-
95 g
80 g
3.5 kg
-
110 g
90 g
4 kg
-
-
95 g
4.5
-
-
105 g
5 kg
-
-
115 g
Pregnancy/Lactation
| Body Weight | Dry food |
| --- | --- |
| 2 kg | 60 g |
| 3 kg | 80 g |
| 4 kg | 95 g |
| 5 kg | 115 g |
| 6 kg | 130 g |
| 7 kg | 145 g |
| 8 kg | 160 g |
Disclaimer