Free delivery

Free delivery from 51,00 £

Personal support

+44 20 3856 3856

Cancellation Terms

Get instant support

Warranty

The warranty regulations by law are valid
Duo Pâté on Nibbles with Chicken & Beef Tray 100 g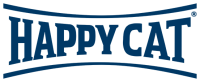 Complete pet food for adult cats. Our wet food contains the proven Happy Cat herb mixture (of parsley, thyme, coriander and dill) to ensure that your cat receives the very best natural ingredients.
With our Happy Cat Nibbles in Paté wet food (nibbles on paté), your cat can first appreciatively lap up the delicate paté and then start "working on" the tasty chunks. When you open the tray and tip it onto a plate or bowl, the nibbles will be underneath and the paté on top.
Happy Cat wet food is excellent for fussy cats, but it can also be alternated with Happy Cat dry food - or simply used as an occasional treat for your furry friend.
Wet cat food Happy Cat Duo Pâté on Nibbles with Chicken & Beef Tray packaging sizes
Duo Pâté on Nibbles Beef & Codfish Tray 100 g
Duo Pâté on Nibbles with Beef & Game Tray 100 g
Duo Pâté on Nibbles with Beef & Rabbit Tray 100 g
Duo Pâté on Nibbles with Chicken & Beef Tray 100 g
Duo Pâté on Nibbles with Poultry & Lamb Tray 100 g
Composition

Beef & Cod

Beef & Game

Beef & Rabbit

Poultry & Lamb

Poultry & Salmon
Ingredients
Poultry

(20%)
Beef

(11%)
Herbs

(0.024%)
Additives
Taurine
The taurine is a useful amino acid which doesn't join in composition of proteins of an organism.Taurine : Learn more
(450 mg)
Vitamin D3
The lack of D3 vitamin in an organism of a cat provokes the following problems: - failures in work of the alimentary system; - delicacy of a bone tissue; - deformations of paws, basin, head.Vitamin D3: Learn more
(250 I.E.)
Vitamin E

(100 mg)
Biotin
Biotin is the main element helping to stop process of abaissement of cats hair.Biotin: Learn more
(100 µg)
Zinc
Zinc is an important mineral which is a part of qualitative vitamin supplements and drugs.Zinc: Learn more
(5 mg)
Manganese

(2 mg)
Vegetable by-products
Minerals
The minerals, necessary for animals, are divided into two groups: major elements and trace substances.Minerals : Learn more
Meat
Animal by-products
Analytical Constituents
| | |
| --- | --- |
| Moisture | 79.8% |
| Crude protein | 10.2% |
| Crude fat | 4.6% |
| Crude ash | 2.1% |
| Crude fiber | 0.4% |
Feeding recommendations
Weight of dog

Trays/day
(wet food only)

Trays/day
(wet + dry food)

2-3 kg

2

1 + 25g

4-5 kg

3

1 + 50g or 2 + 25g

5-8 kg

4

2 + 50g
Nutrition advice
High quality Wet cat food Duo Pâté on Nibbles with Chicken & Beef Tray​ is recommended Food for mature cats.​
We advise you to observe the daily ration recommended by manufacturer. An increased daily intake can negatively affect the cat's health. Please provide your pet a constant access to fresh water.
The domestic cat needs the balanced food. It has to be the closest to the food that its ancestors had in a native habitat. Such nutrition will provide long, active and happy life to a cat.
More about Cat feeding
Recommendations on daily protein and fat intake for cats:
Disclaimer