Free delivery

Free delivery from 51,00 £

Personal support

+44 20 3856 3856

Cancellation Terms

Get instant support

Warranty

The warranty regulations by law are valid
Fruity Menu Ragout with Lamb, Apricot and Vegetable 100 g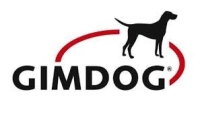 Tasty apricot pieces with fine lamb and a selection of vegetables. This little menu combines the best ingredients of a summer in the Mediterranean. Your little gourmet will love you for it!
The Menu combines everything that owners want for dogs up to 10 kilograms: select ingredients, wonderfully delicious and versatile use to serve your little darling a very special menu in no time at all. The new little Fruity Menus are ready to eat either at room temperature, or they can be lovingly warmed up really quickly by simply removing the packaging's lid and placing the menu tray in the microwave for 30 seconds.
Select ingredients​
Make your little four-legged friend's mouth water
No artificial colouring or flavouring
No genetically modified ingredients
GimDog Fruity Menu Ragout with Lamb, Apricot and Vegetable packaging sizes:
Fruity Menu Ragout with Beef, wild Berries and Vegetables 100 g
Fruity Menu Ragout with Lamb, Apricot and Vegetable 100 g
Fruity Menu Ragout with Salmon, Papaya and Vegetables 100 g
Fruity Menu Ragout with Tuna, Pineapple and Vegetables 100 g
Fruity Menu Ragout with Turkey, Apple and Vegetables 100 g
Composition

Beef & Fruits & Vegetables

Salmon & Papaya & Vegetables

Tuna & Pineapple & Vegetables

Turkey & Apple & Vegetables
Ingredients
Meat

(38.5%)
Chicken

(27%)
Pork

(7.5%)
Lamb

(4%)
Apricot

(4%)
Carrot

(2%)
Peas

(2%)
Additives
Animal by-products
Grain
Vegetables
Fruit
Minerals
The minerals, necessary for animals, are divided into two groups: major elements and trace substances.Minerals : Learn more
Antioxidants
Preservatives
Analytical Constituents
| | |
| --- | --- |
| Moisture | 81% |
| Crude protein | 8% |
| Crude fat | 4% |
| Crude ash | 2% |
| Crude fiber | 0.5% |
Suitable for Dog breeds
Small, up to 10 kg
Feeding recommendations
| | |
| --- | --- |
| Weight | Daily Rate |
| 1-5 kg | 0.5-1 bowls |
| 6-10 kg | 1-3 bowls |
Nutrition advice
Fruity Menu Ragout with Lamb, Apricot and Vegetable is Adult Wet dog food Food for adult dogs. Wet dog food is recommended Dog food for small breeds.
Please pay attention to your dog's daily ration of the recommended food to get the ideal weight gain of your dog and prevent overweight. Your dog should always have an access to fresh water.
The balanced dog food has to contain all nutritious elements necessary for healthy development of pets.
Organic substances — fats, proteins and carbohydrates — are necessary for energy development.
In addition, they participate in the hemopoietic processes, and also regulate work of some organs.
More about Dog feeding
Recommendations on daily protein and fat intake for dogs:
Disclaimer