Free delivery

Free delivery from 51,00 £

Personal support

+44 20 3856 3856

Cancellation Terms

Get instant support

Warranty

The warranty regulations by law are valid
Special Milk Bottle 77 g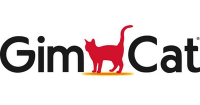 For rearing young animals.
With graduated scale.

The GimCat Special Milk Bottle guarantees straightforward use thanks to its special design, and prevents liquid leakage. The 4 special teats of different size enable optimum feeding during the growth phases.

How to use: Depending on the size of the animal, cut a small slit into one of the smaller teats with a sharp knife, or pierce with a hot needle and put it on the bottle. After this, put the Special Milk Bottle down and put the food you have prepared, e.g. Cat Milk, into the milk bottle. Now put the big teat on the milk bottle.

The flow speed of the milk can be controlled by changing the pressure on the larger teat. If the larger teat is used as a bottle teat, it also has to be cut or pierced.

The milk bottle and teat have to be cleaned thoroughly with boiling water after every feed.
Cat Milk GimCat Special Milk Bottle packaging sizes
Nutrition advice
We advise you to observe the daily ration recommended by manufacturer. An increased daily intake can negatively affect the cat's health. Please provide your pet a constant access to fresh water.
Disclaimer