Free delivery

Free delivery from 51,00 £

Personal support

+44 20 3856 3856

Cancellation Terms

Get instant support

Warranty

The warranty regulations by law are valid
FURflex Fur Sweeper Head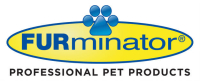 Special roller sweeps away and traps pet hair in the built-in chamber for clean and convenient hair collection. Simply roll the FUR Sweeper over any upholstered surface, empty and reuse. Use with the FURminator FURflex System to get the ultimate flexibility in pet hair control - customize to quickly and easily deshed, groom & pick up loose hair!
Twist knob to quickly clean the fabric for the next use
Roller lifts and traps unsightly pet hair
Ergonomic handle for comfort and ease of use
Chamber collects and traps pet hair. Simply open, empty and reuse
Secure FURmLock technology
Directions for use: Products designed for daily hair training and grooming and clean up.
Similar products:
FURflex Handle (Article 63971 at our website)
Disclaimer