Free delivery

Free delivery from 51,00 £

Personal support

+44 20 3856 3856

Cancellation Terms

Get instant support

Warranty

The warranty regulations by law are valid
Complete & Balanced with Beef, Carrots and Corn 1.5 kg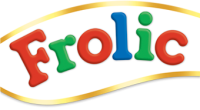 The croquettes Frolic Complete beef for adult dogs between 1 and 7 years old, they do bring energy and vitality to spend a good day. Beef is easily digestible and provides a good energy intake. It is a complete food that contains vitamins, minerals and fiber that your dog needs.
These croquettes are also enriched with vitamins and minerals and so contribute to the vitality and well-being of your dog. The combination of specific ingredients helps strengthen bones and help to keep strong teeth. Finally, the mixture of fibers improves digestion.
Tasty kibble for adult dogs
Made from fresh poultry meat: a quality source of animal protein, digestible and tasty meat which provides a good energy intake
With good vegetables for a balanced and varied diet
Rich in vitamins and minerals to replenish vitality and good health, for strong bones and teeth
Contain a mixture of fibers for optimal digestibility
Complete and balanced food
Frolic Complete & Balanced with Beef, Carrots and Corn packaging sizes:
Complete & Balanced with Beef, Carrots and Corn 7.5 kg, 800 g, 1.5 kg, 3 kg
Complete & Balanced with Poultry, Vegetables and Rice 7.5 kg, 1.5 kg
Advantages of Frolic products
Vitamin A as a part of food increases resistance of an organism to infections, influences coordination and eyesight well. Regularly receiving this substance, your pet will avoid violations of metabolism and diseases of urinogenital system.
Composition

Poultry & Rice & Vegetables
Ingredients
Fresh meat

(4% )
Beef

(4% )
Wheat

(4% )
Sunflower oil

(1%)
Fish oil

(0.25%)
Additives
Vitamin A
Vitamin A and beta carotene contribute to normalization of a set of processes in an organism of a dog:

- increase fastness to viruses and infections; - accelerate process of growth and development; - improve sight, motility and coordination.Vitamin A: Learn more
(6500 IE)
Vitamin D3
D3 vitamin in an organism of a dog carries out the following functions: - accelerates an absorption of phosphorus and a calcium from an intestine; - regulates process of removal of phosphorus and calcium through kidneys; - provides the optimum content of phosphorus and calcium in bones.Vitamin D3: Learn more
(1625 IE)
Zinc as zinc sulfate monohydrate

(295 mg)
Manganese(II) sulfate monohydrate

(175 mg)
Vitamin E
Vitamin E is one of the most necessary elements for the correct development of a dog.Vitamin E: Learn more
(118 mg)
Copper sulfate pentahydrate

(21 mg)
Sodium selenite

(0.85 mg)
Oils
Grain
Minerals
The minerals, necessary for animals, are divided into two groups: major elements and trace substances.Minerals : Learn more
Fish
Animal by-products
Meat
Vegetable protein extracts
Carrot
Vegetables
Vegetable by-products
Fish derivatives
Analytical Constituents
| | |
| --- | --- |
| Moisture | 19% |
| Crude protein | 17% |
| Crude fat | 16.5% |
| Inorganic substances | 7% |
| Crude ash | 7% |
Feeding recommendations
| | |
| --- | --- |
| Weight of the dog | Amount of feed / day |
| 5 kg | 90 g |
| 10 kg | 155 g |
| 20 kg | 260 g |
| 30 kg | 350 g |
| 40 kg | 435 g |
| 50 kg | 515 g |
Nutrition advice
Complete & Balanced with Beef, Carrots and Corn is Every dog age Dry dog food for every age. Dry dog food is recommended for all breeds.
Please pay attention to your dog's daily ration of the recommended food to get the ideal weight gain of your dog and prevent overweight. Your dog should always have an access to fresh water.
The balanced dog food has to contain all nutritious elements necessary for healthy development of pets.
Organic substances — fats, proteins and carbohydrates — are necessary for energy development.
In addition, they participate in the hemopoietic processes, and also regulate work of some organs.
Recommendations on daily protein and fat intake for dogs:
Disclaimer