Free delivery

Free delivery from 51,00 £

Personal support

+44 20 3856 3856

Cancellation Terms

Get instant support

Warranty

The warranty regulations by law are valid
Cage - Max 6 Brass with stand Ø 53x165 cm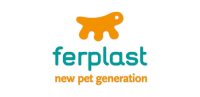 Max 6 is a beautiful parrot cage. It has a round base, is very spacious and comes with a plastic stand. The finish in brass-coated wire mesh goes well with the dark base, which is equipped with two dirt-collecting trays. Max 6 comes complete with specific accessories for parrots, including a wooden perch, a metal swing and two large plastic feeders that can be used either for food or water. Max 6 also has a padlock, to ensure your parrot the maximum safety.

Within the range of cages for parrots, besides Max 6, there are also other types of habitat with square or rectangular bases, like Max 4, Max 10 or Max 12.

Dimensions: Ø 53 x 165 cm.
Disclaimer
Similar goods
23 W

170×105×77 cm

22×14×15 cm

27x32x27 cm

80x50x115 cm
* Prices incl. VAT
* Delivery Terms & Conditions