Free delivery

Free delivery from 51,00 £

Personal support

+44 20 3856 3856

Cancellation Terms

Get instant support

Warranty

The warranty regulations by law are valid
Cage - Piano 7 Black 97x58x83 cm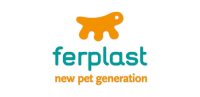 Piano 7 is a very large, spacious birdcage, which is almost one metre in length. It is ideal for canaries, exotic birds and other small birds. Its design is basic and linear, like all the cages in this range, and it has a structure with columns and a frame made of plastic. It also has a deep plastic base with one removable tray for quick and easy cleaning.

Accessories included: removable swivel feeders, rubber-coated plastic perches, bird drinking bottles, a food clip for vegetables, a feeder for mash, canary swings and a toy with a mirror and a little bell. Inside the package, you will also find a Flex modular, flexible perch that you can customize into different combinations according to your taste.

Our Sumet metal stand is perfect for this cage and has wheels and a shelf, useful for storing packs of bird food. Piano 7 can be completely dismantled and comes in a space-saving package.

Dimensions: 97 x 58 x h 83 cm.
Disclaimer
Similar goods
23 W

170×105×77 cm

22×14×15 cm

27x32x27 cm

80x50x115 cm
* Prices incl. VAT
* Delivery Terms & Conditions