Free delivery

Free delivery from 51,00 £

Personal support

+44 20 3856 3856

Cancellation Terms

Get instant support

Warranty

The warranty regulations by law are valid
Cage - Luna 2 Decor Violet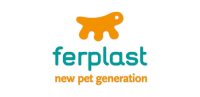 Luna 2 Decor is a very attractive, small birdcage with a rectangular base, perfect for your balcony or terrace and ideal for birds like canaries and small exotic birds. The plastic base features printed decorations, created using special technology that makes them resistant and durable.

The structure is made of wire mesh that has been painted black. Luna 2 Decor is also equipped with handle for easy carrying and comes complete with accessories, including a plastic drinking bottle, two Brava 1 removable swivel feeders, several plastic perches, a swing toy, a food clip and a feeder for mash.

The cage is easy to look after and can be cleaned in no time, thanks to the base with a removable dirt-collecting tray.
Disclaimer
Similar goods
23 W

170×105×77 cm

22×14×15 cm

27x32x27 cm

80x50x115 cm
* Prices incl. VAT
* Delivery Terms & Conditions