Free delivery

Free delivery from 51,00 £

Personal support

+44 20 3856 3856

Cancellation Terms

Get instant support

Warranty

The warranty regulations by law are valid
As good as it looks with Beef in Jelly 100 g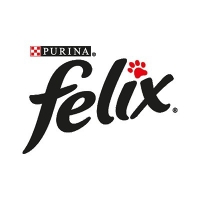 There's a reason it's called As Good As It Looks! The range of delicious wet cat food meals look and smell so meaty, your cat won't wait for the bowl to touch the floor! It looks so delicious you could have made it yourself, and thanks to all the tender meaty or fishy pieces, all in a succulent jelly, your adult cat will find every mealtime irresistible.
Each pouch of wet cat food in jelly contains real meat or fish for that unmistakably delicious taste. Even better, every pouch is 100% complete and balanced, with the full range of nutrients your clever cat needs to stay healthy and happy. Fed according to the feeding guidelines, your adult cat will get all the proteins, vitamins and minerals he needs – as well as that tempting taste and succulent texture!
Our selection of As Good As It Looks meat and jelly cat food includes single servings, as well as delicious multipacks for cats that love variety. Choose from Tuna or Chicken recipes in single servings, or try a delicious multipack – whether you go for the Favourites pack, Ocean Feasts, Meat Menus, Ocean Selection, or Country Recipes, there's sure to be something your cat will love.
Wet cat food Felix As good as it looks with Beef in Jelly packaging sizes
As good as it looks with Beef in Jelly 100 g
As good as it looks with Chicken in Jelly 100 g
As Good As It Looks Chicken & Tomatoes in Jelly 100 g
As good as it looks with Cod in Jelly 100 g
As Good As It Looks with Rabbit in Jelly 100 g
Features of the Felix cat wet food
In addition to the essential vitamins that canned food is also enriched with linoleic acids, as well as particularly important Omega-6 fatty acids. Particularly varied is the range for adult and healthy cats./p>
Composition

Chicken

Chicken & Tomato

Cod

Rabbit

Salmon

Tuna
Ingredients
Beef

(4%)
Additives
Vitamin A

(1490 IE/kg)
Vitamin D3
The lack of D3 vitamin in an organism of a cat provokes the following problems: - failures in work of the alimentary system; - delicacy of a bone tissue; - deformations of paws, basin, head.Vitamin D3: Learn more
(230 IE/kg)
Vitamin E

(17 IE/kg)
Ferrous
Iron is necessary for pets for prophylaxis of anemia, rising of resilience of an organism to illnesses, appetite improvements.Ferrous: Learn more
(10 mg/kg)
Zinc
Zinc is an important mineral which is a part of qualitative vitamin supplements and drugs.Zinc: Learn more
(10 mg/kg)
Manganese

(2 mg/kg)
Copper

(0.9 mg/kg)
Linoleic acid

(0.2 mg/kg)
Meat
Animal by-products
Vegetable protein extracts
Fish
Fish derivatives
Minerals
The minerals, necessary for animals, are divided into two groups: major elements and trace substances.Minerals : Learn more
Sugar
Analytical Constituents
| | |
| --- | --- |
| Moisture | 80% |
| Crude protein | 13% |
| Crude fat | 3% |
| Crude ash | 2.2% |
| Crude fiber | 0.5% |
Feeding recommendations
Feed your adult cat (weight 4 kg) up to 3 sachets per day, 2 meals per day.
Nutrition advice
High quality Wet cat food As good as it looks with Beef in Jelly​ is recommended Food for mature cats.​
We advise you to observe the daily ration recommended by manufacturer. An increased daily intake can negatively affect the cat's health. Please provide your pet a constant access to fresh water.
The domestic cat needs the balanced food. It has to be the closest to the food that its ancestors had in a native habitat. Such nutrition will provide long, active and happy life to a cat.
Recommendations on daily protein and fat intake for cats:
Disclaimer
Similar goods
Felix Multipack As Good as it Looks with Meat Menus in Jelly 12x100 g

Meat

12x100 g

Purina Gourmet Perle Mini Fillets with Chicken 85 g

Chicken

85 g

Felix Chunks with Salmon & Trout in Jelly 400 g

Salmon & Trout

400 g
* Prices incl. VAT
* Delivery Terms & Conditions