Free delivery

Free delivery from 51,00 £

Personal support

+44 20 3856 3856

Cancellation Terms

Get instant support

Warranty

The warranty regulations by law are valid
EMH F-Muesli 30 kg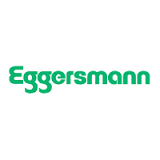 EMH F-Muesli with hydrothermally expanded cereal flakes, is the complete hard feed for your horse, when fed with hay and straw.
EMH is an extract from selected, highly efficient herbs, fermented by micro-organisms, which has already been seen to have positive results in equine nutrition. EMH F-Muesli has only a slight addition of molasses, so it flows easily, and is therefore an ideal muesli for bulk storage, such as in silos. EMH F Muesli, without oats, based on hydrothermally expanded maize and barley, is a tasty, low protein muesli. Used as a complete feed in large yards, it has been shown that horses have a high utilisation of the feed nutrients. By the addition of EMH the digestive system is supported and encumbered, so that with continuous use, the volume of feed given can be reduced, step by step. EMH F Muesli is proven to be suitable for horses of all breeds and in all types of work, when fed in suitable amounts. Due to the optimal levels of vitamins, minerals and trace elements, it is also ideal for use in situations where large volumes of feed are needed each day.
Muesli Eggersmann EMH F-Muesli packaging sizes
Ingredients
Oat peel bran

(15.7%)
Wheat bran

(10%)
Sugarcane molasses

(6.7%)
Molasses chips

(4%)
Lucern green meal

(3%)
Barley

(1.6%)
Cacium carbonat

(1%)
Corn

(0.8%)
Fermented plant extract

(0.6 %)
Sodium chloride

(0.3%)
Additives
Vitamin D3

(800 I.E.)
Vitamin E

(100 mg)
Zinc as zinc oxide

(40 mg)
Choline chloride

(40 mg)
Manganese as Manganese(II) oxide

(26 mg)
Iron as iron(II) sulphate, monohydrate

(16 mg)
Vitamin B12

(12 mcg)
Calcium-pantothenate

( 8 mg)
Copper as copper(II) sulfate, pentahydrate

(6 mg)
Vitamin A

(15.000 I.E)
Vitamin B2

(1.6 mg)
Vitamin B1

(1.20 mg)
Folic acid

(1.2 mg)
Vitamin B6

(0.8 mg)
Calcium iodate anhydrous

(0.3 mg)
Sodium selenite

(0.15 mg)
Molybdenum as sodium molybdate

(0.15 mg)
Cobalt(II) carbonate

(0.08 mg)
Sulfate
Analytical Constituents
| | |
| --- | --- |
| Crude protein | 9.2% |
| Crude fiber | 8.5% |
| Crude ash | 5.4% |
| Crude oils | 2.5% |
| Calcium | 0.7% |
| Phosphorus | 0.35% |
| Natrium | 0.2% |
| Magnesium | 0.15% |
Feeding recommendations
Light to medium work 400 - 600 g per 100 kg body weight and day.
Nutrition advice
Balanced horse food
Every day the horse has to receive a set of forages and additives which will provide her organism with necessary nutritious and biologically active agents. Only in this case it for a long time will remain beautiful, healthy and full of strength.
More about Horse Feeding
Disclaimer