Free delivery

Free delivery from 51,00 £

Personal support

+44 20 3856 3856

Cancellation Terms

Get instant support

Warranty

The warranty regulations by law are valid
EMH Breeding Muesli 20 kg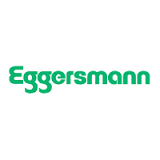 Based on years of experience, EMH Stud Muesli is specifically composed to suit the needs of horses at stud.
Highly pregnant and lactating mares, as well as growing foals, have high demands when it comes to the quantitative and qualitative supply of nutrients. EMH Stud Muesli contains a particularly high protein content and fully expanded cereals. The composition is perfectly balanced with all important vitamins, minerals and trace elements to suit the increased needs of horses. The muesli is universally usable for highly pregnant and lactating mares, weanlings and stallions.
With its high-quality protein building blocks, fertility, lactation and sperm production are positively affected. The excellent taste also ensures an early feed intake of foals and, therefore, the perfect development of the animals. Due to the interaction of the top quality ingredients, mares are optimally prepared for the birth, and the healthy development of the foal in the womb is promoted. A short recovery phase after the birth enables the mare to produce adequate amounts of milk. EMH Stud Muesli ensures foals with vitality, productive mares and fertile stallions.
The benefits at a glance:
A need-optimised balance of trace elements
Balanced protein/energy ratio
rich in essential amino acids
Balanced calcium/phosphorus ratio
With an ideal mineral and vitamin content

Muesli Eggersmann EMH Breeding Muesli packaging sizes
EMH Breeding Muesli 20 kg
Ingredients
Barley (flaked)

(22.7%)
Black oats

(18.8%)
Corn flakes

(18.5%)
Soybean meal steamed

(7.9%)
Sugarcane molasses

(5%)
extraction meal of sunflower seeds

(3.8%)
Linseed extracted

(3.8%)
Pea flakes

(3%)
Oat peel bran

(2.9%)
Lucern green meal

(2.2%)
Cacium carbonat

(2%)
Dicalcium phosphate

(1.7%)
Molasses chips

(0.9%)
Milk thistle oil

(0.9%)
Fermented plant extract

(0.6%)
Sodium chloride

(0.5%)
Corn

(0.3%)
Magnesium oxide

(0.2%)
Barley

(0.2%)
Dried malt spent grains

(0.1%)
Brewer's yeast

(0.1%)
Additives
DL-Methionine

(560 mg)
Biotin

(325 mcg)
Vitamin A

(30.000 I.E.)
Vitamin E

(200 mg)
Zinc as zinc oxide

(170 mg)
L-lysine

(110 mg)
Manganese as Manganese(II) oxide

(110 mg)
Iron as iron(II) sulphate, monohydrate

(100 mg)
Vitamin C

(90 mg)
Vitamin B12

(50 mcg)
Copper(II) sulfate

(35 mg)
Choline chloride

(25 mg)
vitamin B3

(25 mg)
Zinc-glycine-zinc-chelate-hydrate

(22 mg)
Calcium-pantothenate

(20 mg)
Manganese amino acid chelate, hydrate

(15 mg)
Copperchelate of aminoacidhydrate

(10 mg)
Vitamin B6

(10 mg)
Vitamin B2

(10 mg)
Vitamin B1

(10 mg)
Folic acid

(3 mg)
Iodine as calcium iodate

(2 mg)
Vitamin D3

(1.500 I.E.)
Selenium as sodium selenite

(0.8 mg)
Cobalt(II) carbonate

(0.3 mg)
Analytical Constituents
| | |
| --- | --- |
| Crude protein | 15% |
| Crude ash | 8.2% |
| Crude fiber | 7.1% |
| Crude fat | 3.6% |
| Calcium | 1.4% |
| Phosphorus | 0.7% |
| Lysine | 0.7% |
| Methionine | 0.3% |
| Magnesium | 0.25% |
| Natrium | 0.2% |
Feeding recommendations
Pregnant mares from the 9th month: 300 g per 100 kg bodyweight/day, until the 11th month: 500 g per 100 kg bodyweight/day.
Lactation, 1st - 3rd month: 500 – 650 g per 100 kg bodyweight/day. With smaller quantities, we recommend adding a mineral supplement.
Foals should only receive the muesli from the 4th week of life.
Nutrition advice
Balanced horse food
Every day the horse has to receive a set of forages and additives which will provide her organism with necessary nutritious and biologically active agents. Only in this case it for a long time will remain beautiful, healthy and full of strength.
More about Horse Feeding
Disclaimer