Free delivery

Free delivery from 51,00 £

Personal support

+44 20 3856 3856

Cancellation Terms

Get instant support

Warranty

The warranty regulations by law are valid
Aminoral 6 kg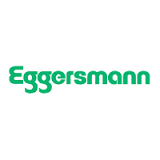 In addition to a balanced nutrition, specific nutrients for muscle growth and function are of great importance. Protein is one of the most important building blocks in the horse's body. Not only do muscles consist of proteins, but also enzymes, hormones and numerous other substances.
Aminoral supports the steady development of healthy and regular muscles with the addition of high-quality, essential amino acids such as lysine and methionine, all without adding additional energy. Aminoral supports the development and increase in muscle mass in horses, especially in conjunction with training and performance, and thus leads to a significant improvement in the strength of your horse.
Therefore, the use of Aminoral is especially recommended for use in intensive training in sports horses. The combination of inorganic and organically bound trace elements and minerals actively target and specifically support the metabolic processes, because high performance can only be achieved with an optimally functioning metabolism.
Aminoral is particularly suitable for use with problems in coat change and moulting, and if the horse is to have an especially shiny and satin-like coat. Due to the high quality amino acids, it is also recommended for lactating mares, and provides stallions with the basis for best quality sperm.
Straights Eggersmann Aminoral packaging sizes
Aminoral 20 kg
Aminoral 6 kg
Ingredients
Soya beans

(89.9%)
Fruit pomace

(7.1%)
Apple remnants

(7.1%)
Magnesium oxide

(0.4%)
Analytical Constituents
| | |
| --- | --- |
| Crude protein | 34.3% |
| Crude fat | 16.9% |
| Crude fiber | 6.4% |
| Crude ash | 5.9% |
| Phosphorus | 0.6% |
| Calcium | 0.5% |
| Magnesium | 0.25% |
Feeding recommendations
20 g per 100 kg body weight per day, by intensive training.

You can increase the amount on 40 g per 100 kg body weight per day.
Nutrition advice
Balanced horse food
Every day the horse has to receive a set of forages and additives which will provide her organism with necessary nutritious and biologically active agents. Only in this case it for a long time will remain beautiful, healthy and full of strength.
More about Horse Feeding
Disclaimer