Free delivery

Free delivery from 51,00 £

Personal support

+44 20 3856 3856

Cancellation Terms

Get instant support

Warranty

The warranty regulations by law are valid
Struktur Cereal-free 15 kg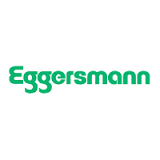 For a natural and appropriate equine nutrition
Struktur Cereal-free with highly digestible, intact fibre is designed for feeding horses with metabolic diseases or sensitive horses. Due to the low starch and sugar content, it relieves the metabolism, and the high level of raw fibres supports a harmonious intestinal flora. Sunflower seeds and rice bran provide essential fatty acids.
Alfalfa is well known for its high-quality protein levels and is therefore ideal to supply the body with right amount of amino acids to support muscle growth. Tasty apple pulp provides valuable pectines. Structure cereal free can crucially contribute to a better quality of life for your horse due to the carefully selected natural ingredients.
The advantages at a glance:
Starch and sugar reduced;
Ideal for use in feeding horses with metabolic disorders, as a single hard feed;
The high levels of structure and fibre increases mastication and the production of saliva, thereby improving the gastro-intestinal environment;
Lower volume of hard feed but with better digestibility and energy supply, which in conjunction with a good fodder ration, protects the small sensitive stomach and the entire digestive system;
With high-quality vegetable fatty acids.
Granules Eggersmann Struktur Cereal-free packaging sizes
Struktur Cereal-free 15 kg
Ingredients
Lucern meal

(51.1%)
Sugar

(4.4%)
Linseed extracted

(3.9%)
Carob chopped

(3%)
Lignocellulose

(2.6%)
Sunflower seeds

(2.3%)
Dried apple remnants

(10.4%)
rice bran

(10.2%)
Dried lucerne

(10%)
Milk thistle oil

(1.9%)
Sugarcane molasses

(1.4%)
Cacium carbonat

(1%)
Dried carrots

(0.9%)
Sodium chloride

(0.5%)
Ginkgo leaves

(0.1%)
Hawthorn leaves

(0.1%)
Milk thistle herb

(0.1%)
Artichoke

(0.1%)
Dandelion

(0.1%)
Additives
Vitamin D3

(800 I.E.)
Biotin

(260 mcg)
Vitamin E

(200 mg)
Choline chloride

(200 mg)
Iron as iron(II) sulphate, monohydrate

(140 mg)
Manganese(II) oxide

(70 mg)
Vitamin C

(40 mg)
vitamin B3

(20 mg)
Copper(II) sulfate

(20 mg)
Vitamin B12

(20 mcg)
Calcium-pantothenate

(16 mg)
Vitamin B6

(8 mg)
Vitamin B2

(8 mg)
Vitamin B1

(8 mg)
Folic acid

(3 mg)
Vitamin A

(14.000 I.E.)
Zinc as zinc oxide

(120 mg)
Iodine as calcium iodate

(1.4 mg)
Selenium as sodium selenite

(0.35 mg)
Cobalt(II) carbonate

(0.15 mg)
Analytical Constituents
| | |
| --- | --- |
| Crude fiber | 21.7% |
| Crude protein | 12.5% |
| Crude ash | 9.5% |
| Crude fat | 6.4% |
| Starch | 2.6% |
| Calcium | 1.6% |
| Phosphorus | 0.4% |
| Magnesium | 0.25% |
| Natrium | 0.2% |
Feeding recommendations
Light to medium work: approx. 150 g – 400 g per 100 kg bodyweight/day.
With smaller quantities, we recommend adding a mineral supplement.
Nutrition advice
Balanced horse food
Every day the horse has to receive a set of forages and additives which will provide her organism with necessary nutritious and biologically active agents. Only in this case it for a long time will remain beautiful, healthy and full of strength.
More about Horse Feeding
Disclaimer