Free delivery

Free delivery from 51,00 £

Personal support

+44 20 3856 3856

Cancellation Terms

Get instant support

Warranty

The warranty regulations by law are valid
Anti Spot 100 ml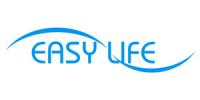 Particularly effective preparation against white spot (Ichthyophthirius multifillis), hole disease (Hexamita), velvet disease (Oodinium) and skin infections (Costia, Chilodonella) in freshwater aquariums.

Every 2 or 3 days about 60 drops per 100 liters of aquarium water Add up the symptoms disappeared. 20 drops = 1 ml.

For stubborn cases Multicura may be used. Replacing After treatment water. The aquarium can then be treated with liquid filter media a double dosage of Easy-Life to remove product residue. The water quality is greatly improved and the fish recover very quickly.
Water Care & Treatment Easy-Life Anti Spot variants
Anti Spot 100 ml
Anti Spot 200 ml
Disclaimer