KONG Dog playthings (79 products)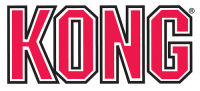 13x40.5 cm

M

65 mm

Teddy Bear

XS

Frog/S/M

Brights

S

Seahorse

S
* Prices incl. VAT
* Delivery Terms & Conditions

Toys for dogs from KONG
KONG dog toys are high-quality items that won't let your pet get bored. The founder of the brand Joe Markham noticed that his dog chewed stones, sticks and other potentially dangerous objects. Because of this bad habit pet's teeth were getting worse but at the same time, its need of games wasn't fulfilled. However, one day, the dog started chewing a rubber car part with great pleasure and this inspired Joe to create safe toys that bring a lot of positive emotions to our four-legged friends.
Wide range of KONG dog toys
Among the products of this brand, you can find something interesting for a dog with any preferences. Thus, there are the following kinds of KONG dog toys:
AirDog. These are the items with squeakers made from high-quality materials, for example, non-abrasive felt. They are absolutely safe for dog's teeth.
Interactive toys. Stimulate and develop dogs' natural curiosity. Many of these items can be used for playing in the water.
Soft toys. They feature a variety of shapes. The manufacturer offers, for example, models made in the form of balls, kettlebells, funny animals including dinosaurs.
Rubber toys. These are classic KONG toys created for dogs to enjoy enthralling games and safe chewing.
Wubba. Thanks to special design these items are convenient to use for fetching and tugging.
Squeezz and Safestix. Items of this range are ideal for games connected with throwing and searching for objects.
How to buy KONG dog toys online
Does your pet deserve only the best? Then, bring joy to it with a fascinating, high-quality toy from a famous manufacturer. In order to buy a brand product, visit Zoobio. In our online shop, you can buy KONG dog toys and goods from other reliable manufacturers. If your purchase does not suit you for some reason, you'll have an opportunity to send it back to us. Choose reliability! Buy presents for your pet in the online shop Zoobio.