Hill's Food for dogs (72 products)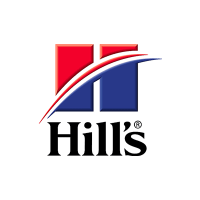 Hill's Science Plan Adult Advanced Fitness Large Breed with Lamb & Rice 12 kg

Lamb & Rice

12 kg

Chicken

2.5 kg

Hill's Science Plan Canine - Mature Adult 7+ Active Longevity with Lamb & Rice 12 kg

Lamb & Rice

12 kg

Hill's Ideal Balance Canine - Adult Lamb & Vegetables 363 g

Lamb & Vegetables

363 g

Hill's Ideal Balance Canine - Adult Salmon with Vegetables 363 g

Salmon & Vegetables

363 g

Hill's Science Plan Canine Adult with Chicken 370 g

Chicken

370 g

Turkey & Pork

360 g

Chicken

1.5 kg

Chicken & Vegetables

363 g

Chicken & Carrot

227 g

Chicken & Vegetables

363 g

Tuna & Potato

800 g

Chicken & Potato

2 kg

Chicken & Apple

227 g

Chicken & Potato

800 g
* Prices incl. VAT
* Delivery Terms & Conditions

Dog food from Hill's
Hill's dog food is dietary food products for your pets. This brand was established in America over 80 years ago by Mark Morris, a vet. The first product from Hill's was wet food for dogs with kidney conditions. Today, they produce a great number of products, which are being developed by more than 150 vets, dieticians and other highly qualified specialists.
Wide range of Hill's dog food
Hill's Prescription Diet. This line includes dry and wet food for animals with different health problems, for example, with excessive weight, with kidney, GI tract, skin and other problems. Apart from that, this range presents Hill's dog treats that improve your pet's oral health.
Hill's Science Plan. These products are made considering the latest scientific achievements in the field of nutrition. All foods from Hill's Science Plan are are produced according to the specific characteristics of dogs of different sizes and ages.
Hill's VetEssentials. Each feed from this range has a positive influence on the health of certain organs and systems. For example, Adult and Mature Adult products have kibbles of a special shape which efficiently help to clean plaque from teeth. NeuteredDog food, due to special composition and low amount of fat, helps your pet to avoid gaining extra weight.
Hill's Ideal Balance. These kinds of Hill's dog food consist of natural ingredients in balanced proportions. These product do not include any soy and artificial additives.
Main advantages of Hill's dog food
The company has its own research centre called Global Pet Nutrition Center. Recipes of all brand products are developed there. Besides, the quality of each ingredient is checked in this centre.
Most foods from this brand are recommended by vets.
Hill's food recipes are characterised by ideal nutrient proportions (over 50) that meet the demands of the animals of different ages, sizes, etc.
How to buy Hill's dog food online

In order to buy products of this brand on favourable terms, visit Zoobio. Here you can buy Hill's dog food at affordable prices. Besides, we often surprise our customers with promotions and discounts. Feed your pet with healthy food and save together with our online shop!