Free delivery

Free delivery from 51,00 £

Personal support

+44 20 3856 3856

Cancellation Terms

Get instant support

Warranty

The warranty regulations by law are valid
Poultry burger melting 50 Pcs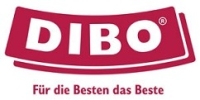 The delicious and natural snack for all dogs!
Made of carcass poultry
Gently dried
Without preservatives and artificial substances
Without flavoring and coloring
No sugar or caramel
Made in Germany
Dibo Poultry burger melting packaging sizes:
Meat burger melting
Poultry burger melting
Additives
Dried poultry meat
Suitable for Dog breeds
All dog breeds
Feeding recommendations
Give as a snack or a treat in between meals.
Nutrition advice
Please pay attention to your dog's daily ration of the recommended food to get the ideal weight gain of your dog and prevent overweight. Your dog should always have an access to fresh water.
Disclaimer