Free delivery

Free delivery from 51,00 £

Personal support

+44 20 3856 3856

Cancellation Terms

Get instant support

Warranty

The warranty regulations by law are valid
Straw Litter in pellets 20 l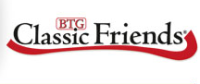 Classic Friends Straw Litter is a pure natural product. It is made exclusively from renewable raw materials and is 100% biodegradable.Has a super absorption capacity (400%) and binds unpleasant odors.

Product benefits:

Classic Friends Straw Litter is 100% environmentally friendly and consists of granulated straw. With a multiple cleaning and pressing process Classic Friends Litter produces very little dust. The absorption capacity of straw pellets ensures fast liquids and odors imbibing.

After contact with the liquid, it is immediately absorbed by straw pellets. The liquid and odors are locked safely. Application areas (cages etc.) therefore remain clean at all times.
Straw litter Classic Friends Straw Litter in pellets variants:
Straw Litter in pellets 20 l
Straw Litter in pellets 60 l
Disclaimer