Free delivery

Free delivery from 51,00 £

Personal support

+44 20 3856 3856

Cancellation Terms

Get instant support

Warranty

The warranty regulations by law are valid
Mousse No. 213 - Turkey 100 g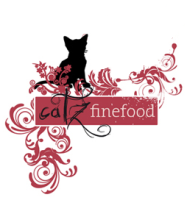 The name says it: Catz finefood Mousse is a fluffy, light food. Its texture reminds of 'Mousse au chocolat" and cats love it! No added taurine or vitamins, this is a complementary food.

Catz finefood Mousse is a delicious feed supplement for cats. Acceptance is very good and the wet food is easily digestible. To receive its special fluffy consistency, the cooking broth is used. Catz fineood Mousse is therefore suits for cats who prefer a soft food. The raw ingredients of Catz finefood Mousse have the same high quality as all Catz finefood products.
Wet cat food Catz Finefood Mousse No. 213 - Turkey packaging sizes
Mousse No. 215 - Chicken 100 g
Mousse No. 205 - Chicken and Beef 100 g
Mousse No. 203 - Chicken and Lamb 100 g
Mousse No. 209 - White fish, Tuna, Chicken & Sardines 100 g
Mousse No. 207 - White fish, Tuna, Chicken & Shrimp 100 g
Composition

Chicken

Chicken & Beef

Chicken & Lamb

Fish & Chicken & Tuna & Sardine

Fish & Chicken & Tuna & Shrimps

Fish & Tuna & Turkey & Salmon

Turkey & Pork
Ingredients
Turkey

(50%)
Cooking broth

(42%)
Sunflower oil

(6%)
Minerals
The minerals, necessary for animals, are divided into two groups: major elements and trace substances.Minerals : Learn more
(2%)
Analytical Constituents
| | |
| --- | --- |
| Moisture | 75% |
| Crude fat | 12% |
| Crude protein | 9.5% |
| Crude ash | 3.2% |
| Crude fiber | 0.1% |
Feeding recommendations
An average cat (1-3 kg) needs 1 tray daily, cats over 3 kg - 1-2 trays.
Nutrition advice
High quality Wet cat food Mousse No. 213 - Turkey​ is recommended Food for mature cats.​
We advise you to observe the daily ration recommended by manufacturer. An increased daily intake can negatively affect the cat's health. Please provide your pet a constant access to fresh water.
The domestic cat needs the balanced food. It has to be the closest to the food that its ancestors had in a native habitat. Such nutrition will provide long, active and happy life to a cat.
Recommendations on daily protein and fat intake for cats:
Disclaimer
Similar goods
Lamb

350 g

Chicken & Turkey

350 g
* Prices incl. VAT
* Delivery Terms & Conditions