Miamor Wet cat food in cans and pouches (84 products)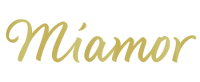 Miamor Meat Pate Tuna 85 g

Art.-Nr.: 2811

Miamor Meat Pate Salmon 85 g

Art.-Nr.: 2805

Miamor Meat Pate Rabbit 85 g

Art.-Nr.: 2804

Miamor Meat Pate Poultry Liver 85 g

Art.-Nr.: 2799

Miamor Meat Pate Poultry hearts 85 g

Art.-Nr.: 2800

Miamor Meat Pate Trout 85 g

Art.-Nr.: 2798

Miamor Meat Pate Pheasant 85 g

Art.-Nr.: 2797

Miamor Pouch Pate - Turkey & Duck 85 g

Art.-Nr.: 14839

Miamor Pouch Pate - Poultry & Salmon 85 g

Art.-Nr.: 14836

Miamor Pouch Pate - Poultry Liver & Rabbit 85 g

Art.-Nr.: 14837

Miamor Milde Mahlzeit Poultry Pure & Chicken 100 g

Art.-Nr.: 78859

Miamor Milde Mahlzeit Poultry pure and Ham 100 g

Art.-Nr.: 11837

Miamor Milde Mahlzeit Poultry & Rice 100 g

Art.-Nr.: 11836

Miamor Milde Mahlzeit Poultry pure & Trout 100 g

Art.-Nr.: 11838

Miamor Milde Mahlzeit Poultry Pure & Vegetables 100 g

Art.-Nr.: 11835

Miamor Deli Dinner Chicken pure with Beef 175 g

Art.-Nr.: 53897

Miamor Deli Dinner Chicken pure with Duck 175 g

Art.-Nr.: 53895

Miamor Deli Dinner Chicken pure with Salmon 175 g

Art.-Nr.: 53896

Miamor Feine Filets Naturelle in own juice skipjack tuna 80 g

Art.-Nr.: 2787

Miamor Feine Filets Naturelle in own juice chicken & ham 80 g

Art.-Nr.: 2785

Miamor Feine Filets Naturelle in own juice chicken and pumpkin 80 g

Art.-Nr.: 2784

Miamor Feine Filets Naturelle - Chicken & Tuna 80 g

Art.-Nr.: 24590

Miamor Fine Fillets Naturelle in Gravy - Tuna & Crab 80 g

Art.-Nr.: 8386

Miamor Feine Filets Naturelle - Tuna & Salmon 80 g

Art.-Nr.: 24592

Miamor Feine Filets naturelle Tuna & shrimp 80 g

Art.-Nr.: 11998

Miamor Ragout Royale Cream Duck in Herb cream 100 g

Art.-Nr.: 12253

Miamor Ragout Royale Cream Salmon in yoghurt cream 100 g

Art.-Nr.: 12251

Miamor Ragout Royale Cream Veal in tomato cream 100 g

Art.-Nr.: 12252

Miamor Trinkfein Vitaldrink with Tuna 135 ml

Art.-Nr.: 78866

Miamor Trinkfein Vitaldrink with Duck 135 ml

Art.-Nr.: 87078

Miamor Feine Filets naturelle Bonito-Tuna 80 g

Art.-Nr.: 11997

Miamor Meat Appetizer Salmon in Tomato Jelly Pouch 85 g

Art.-Nr.: 14835

Miamor Feine Filets Tuna in Salmon Jelly Pouch 100 g

Art.-Nr.: 14833

Miamor Feine Filets Pouch Tuna & Calamari 100 g

Art.-Nr.: 2790

Miamor Feine Filets Tuna & Tomato Jelly 100 g

Art.-Nr.: 8315

Miamor Feine Filets Pouch Tuna & Vegetables 100 g

Art.-Nr.: 2791

Miamor Feine Filets Tuna in Crab Jelly 100 g

Art.-Nr.: 14832
* Prices incl. VAT
* Delivery Terms & Conditions

Canned cat food from Miamor
Miamor cats wet food - taste that thrilled The Miamor cats wet food contains everything your cat needs when it comes to vitamins, nutrients, trace elements and nutrients. When choosing the right ingredients it will agree to the needs of cats, so they make an important contribution to the cats health. The juicy filling plates are enriched with a delicious sauce, which will taste even the most spoiled cat immediately. The individual types of meat and vegetables are very carefully processed so that all the important nutrients are preserved and nothing stands in the way of a healthy cat life.
Order Miamor cats wet food at Zoobio
The many wet foods by Miamor are well represented in the range of Zoobio enabled to your favorite bring a true gourmet menu.
With a wide range, it is also possible to provide a lot of variety, so it is never boring. But Miamor offers a wide variety of products not only for adult cats the best of health. Even small cats, which have different needs and whose bones must be supported in the growth can be spoiled by the Miamor wet food for kittens. Furthermore, should old cats be fed separately. For these needs, wet food by Miamor fort he elderly is ideal, focusing particularly on the needs of cats, which have already entered the age. The cats wet food is due to the excellent compilation both as complete feed as well as in combination with various dry foods.