Schesir Meals for cats (141 products)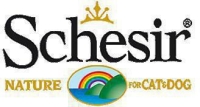 Chicken

100 g

Schesir Cat Pouch Chicken 100 g

Chicken Fillet

100 g

Schesir Pouch Chicken Fillets with Ham 100 g

Chicken Fillet & Ham

100 g

Schesir Cat Pouch Tuna 100 g

Tuna

100 g

Schesir Cat Pouch Tuna with Sea Bream 100 g

Tuna & Goldbrasse

100 g

Schesir Cat Pouch Tuna with Chicken Fillet 100 g

Tuna & Chicken Fillet

100 g

Schesir Cat Pouch Tuna with Salmon 100 g

Tuna & Salmon

100 g

Schesir Cat Pouch Tuna with Chicken & Shrimps 100 g

Tuna & Chicken & Shrimps

100 g

Schesir Cat Pouch Tuna with Chicken & Ham 100 g

Tuna & Chicken & Ham

100 g

Schesir Pouch Chicken Fillets with Seabass 50 g

Chicken Fillet & Sea bass

50 g

Schesir Pouch Tuna with Seabass 50 g

Tuna & Sea bass

50 g

Schesir Chicken Fillets with Hake 100 g

Chicken Fillet & Hake

100 g

Schesir Pouch Tuna with Quinoa 100 g

Tuna & Quinoa

100 g

Schesir Pouch Tuna with Hake 100 g

Tuna & Hake

100 g

Schesir Cat Broth Tuna with pumpkin 70 g

Tuna & Pumpkin

70 g

Schesir Cat Tuna with Ham in Broth 70 g

Tuna & Ham

70 g

Schesir Cat Tuna with red mullet in broth 70 g

Tuna & Mullet

70 g

Schesir Cat Tuna with anchovies in broth 70 g

Tuna & Whitebait

70 g

Schesir Chicken with Rice in natural Juices 85 g

Chicken & Rice

85 g

Schesir Cat Can Natural Salmon 85 g

Salmon

85 g

Schesir Tuna in natural Juices 85 g

Tuna

85 g

Schesir Tuna & Chicken with rice in natural juices 85 g

Chicken & Rice & Tuna

85 g

Schesir Tuna & Beef with Rice in natural Juices 85 g

Beef & Rice & Tuna

85 g

Schesir Tuna & Anchovies with Rice in cooking water 85 g

Rice & Tuna & Whitebait

85 g

Schesir Cat Broth White meat with bream 70 g

Chicken & Sea bream

70 g

Schesir Cat Broth Tuna 70 g

Tuna

70 g

Schesir Cat Broth Tuna with Ginseng 70 g

Tuna & Ginseng

70 g

Schesir Cat Broth Tuna with Bream 70 g

Sea bream & Tuna

70 g

Schesir Cat Broth Tuna with white Meat 70 g

Tuna & Chicken

70 g

Schesir Cat Broth Tuna with Carrot 70 g

Tuna & Carrot

70 g

Schesir Cat Tuna with Corn in Broth 70 g

Tuna & Corn

70 g

Schesir Cat Tuna with beef in broth 70 g

Tuna & Beef

70 g

Schesir Cat Tuna with Pelagic Fish in Broth 70 g

Tuna & Sardine

70 g

Beef & Chicken & Rice

85 g

Schesir Chicken fillets in natural juices 85 g

Chicken

85 g

Schesir Cat Can Chicken with Pineapple 75 g

Chicken & Pineapple

75 g

Chicken & Apple

75 g

Schesir Tuna with Pineapple 75 g

Tuna & Pineapple

75 g

Schesir Tuna with Kiwi 75 g

Tuna & Kiwi

75 g

Schesir Tuna with Mango 75 g

Tuna & Mango

75 g

Schesir Tuna with papaya 75 g

Tuna & Papaya

75 g

Chicken & Beef

70 g

Schesir Cat Pouch Broth Tuna with Mullet 70 g

Chicken & Mullet

70 g

Schesir Cat Pouch Broth Tuna with Shrimps 70 g

Tuna & Shrimps

70 g

Schesir Cat Pouch Broth Tuna with Bream 70 g

Tuna & Goldbrasse

70 g
* Prices incl. VAT
* Delivery Terms & Conditions

Cat food from Schesir
Schesir cat foods are healthy nutrition products for your pets. The brand has been existing on the European market for pet supplies since 1999 and belongs to an Italian company with 30 years of experience in the field of pet food production. Today, Schesir occupies one of the leading positions in this segment due to a high quality of its food. Besides, the producer continuously improves the manufactured goods and widens its product range.
Wide range of Schesir cat food
Under this brand, dry and wet food products are made. Wet foods are made mainly from tuna, chicken meat, shrimps, salmon. They are manufactured in pouches and cans. The following kinds of Schesir cat food can be distinguished:
in jelly;
in water;
with pieces of fruit (papaya, kiwi, apple, pineapple);
in broth;
in sauce.
The manufacturer also offers a line of dry food. These products are well digested and contain high-quality sources of proteins. Moreover, these foods are made considering animals' needs at a certain age and are enriched with vitamins and minerals. This line includes the following products:
for kittens;
for senior cats;
for nuetered pets;
for the representatives of long-haired breeds;
for cats with a high activity level.
Main advantages of Sсhesir cat food
Wet food is made from natural ingredients. At the same time, raw materials used for the production of Sсhesir food are as qualitative as human-grade food.
Sсhesir foods contain no artificial preservatives, flavour enhancers and colourants.
Steamed choice meat and fish are used in the products.
When creating new dry food, the company consults specialists from the veterinary medicine department at the University of Bologna.
The fish used for Sсhesir products is caught by traditional methods that are not dangerous for the population of animals. This food is labelled as "Ocean Friendly".

How to buy Sсhesir cat food online

If you want to treat your pet with delicious and healthy products, visit Zoobio. In our online shop, you can buy Sсhesir cat food fast and without trouble. To do it, you just need to get acquainted with our simple catalogue and order products that suit your pet. If you need advice about how to choose the food, contact Zoobio customer support specialists. Purchase products from this brand right now – and your pet will be grateful!