Catz Finefood Meals for cats (52 products)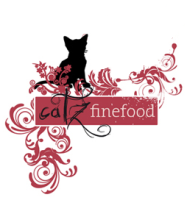 Catz Finefood No.21 Wild & Rosefish 800 g

Game & Rosefish

800 g

Beef & Duck

800 g

Catz Finefood No.25 Chicken & Tuna 800 g

Chicken & Tuna

800 g

Catz Finefood No. 9 Game 800 g

Game

800 g

Catz Finefood No.7 Veal 800 g

Veal

800 g

Catz Finefood No.5 Salmon & poultry 800 g

Salmon & Poultry

800 g

Catz Finefood No. 3 Poultry 800 g

Poultry

800 g

Catz Finefood No.19 Lamb & Horse 800 g

Lamb & Horse meat

800 g

Catz Finefood No. 17 Poultry & Schrimps 800 g

Poultry & Prawns

800 g

Catz Finefood No. 15 Chicken & Pheasant 800 g

Chicken & Pheasant

800 g

Catz Finefood No.13 Herring & Crabs 800 g

Herring & Crab

800 g

Catz Finefood No. 11 Lamb and Rabbit 800 g

Lamb & Rabbit

800 g

Duck

45 g

Catz Finefood Meatz Venison No. 9 45 g

Venison

45 g

Catz Finefood No. 513 Organic Salmon 200 g

Salmon

200 g

Beef

85 g

Catz Finefood Bio No. 503 Chicken 200 g

Poultry

200 g

Catz Finefood Bio No. 505 Duck 200 g

Duck

200 g

Catz Finefood Purrrr No. 113 Mutton 200 g

Mutton

200 g

Chicken

200 g

Catz Finefood Purrrr No. 105 Salmon 190 g

Salmon

190 g

Catz Finefood Purrrr No. 107 Kangaroo, canned 200 g

Kangaroo

200 g

Catz Finefood Purrrr No. 109 Pork 200 g

Pork

200 g

Catz Finefood Purrrr No. 111 Lamb Can 200 g

Lamb

200 g

Chicken

45 g

Catz Finefood Meatz No. 5 - Veal 45 g

Veal

45 g

Catz Finefood Mousse No. 203 - Chicken and Lamb 100 g

Chicken & Lamb

100 g

Catz Finefood Mousse No. 205 - Chicken and Beef 100 g

Chicken & Beef

100 g

Catz Finefood Mousse No. 207 - White fish, Tuna, Chicken & Shrimp 100 g

Fish & Chicken & Tuna & Shrimps

100 g

Catz Finefood Mousse No. 209 - White fish, Tuna, Chicken & Sardines 100 g

Fish & Chicken & Tuna & Sardine

100 g

Catz Finefood Mousse No. 213 - Turkey 100 g

Turkey

100 g

Catz Finefood Mousse No. 213 - White fish, Tuna, Turkey & Salmon 100 g

Fish & Tuna & Turkey & Salmon

100 g

Chicken

100 g

Catz Finefood Mousse No. 217 - Turkey & Iberico Pork 100 g

Turkey & Pork

100 g

Catz Finefood Fillets No.407 Chicken & Veal in Jelly 85 g

Chicken & Veal

85 g

Catz Finefood Fillets No.411 Turkey, Chicken & Lamb in Jelly 85 g

Turkey & Chicken & Lamb

85 g

Catz Finefood Fillets No.413 Chicken & Tuna in Jelly 85 g

Chicken & Tuna

85 g

Pork

200 g
* Prices incl. VAT
* Delivery Terms & Conditions

Cat food from Catz Finefood
Catz Finefood cat food is delicious and healthy food products which contain nearly 70% meat each. This brand belongs to the German company Pets Nature GmbH established in 1999. Catz Finefood products are not tested on animals. New foods are tasted by company employees' pets.
Wide range of Catz Finefood cat food
Catz Finefood Classic. In this line, they present 12 kinds of complete cans with different flavours. They are made from qualitative muscle meat and by-products (heart, liver and others). Such foods contain some beneficial ingredients of plant origin: fruit, vegetables, herbs.
Catz Finefood Purrrr. In this series, there are six balanced mono-protein foods based on hypoallergenic meat. These kinds of Catz Finefood cat food do not contain any components of plant origin. Thanks to the limited number of ingredients, these cans ideally suit cats that are intolerant to certain products as well as animals with sensitive digestion.
Catz Finefood Mousse. Appetising mousses made for cat-savours. These cans with soft texture are used as a supplement to the main diet.
Main advantages of Catz Finefood cat food
The recipes of canned foods are elaborated involving professional veterinarians and dieticians in full compliance with the food requirements of cats.
Only fresh high-quality ingredients are used in the production. Products undergo gentle processing, due to which they preserve most of the nutrients.
The manufacturer refused to use any artificial preservatives, colourants and flavourings. Moreover, there is no sugar, soy and bone flour in Catz Finefood foods.
Most cans from this brand are grain-free, i.e. are suitable for pets with grain intolerance.
Foods are rich in vitamins, minerals and beneficial natural oils that encourage cats' wellness.
Thanks to a wide variety of flavours of these nourishing cans, you can choose a product even for the most fastidious pet.
How to buy Catz Finefood cat food online
On Zoobio, there is presented a huge choice of appetising foods from this brand. We've categorised the items: you'll easily find the product suitable for your pet. To buy Catz Finefood cat food in the online shop Zoobio, all you need is to add the products you've liked to your basket and fill in a short order form. If you have any questions about our products, ask our customer support service, specialists. Competent managers will eagerly advise you and help to make the decision, if necessary. Become Zoobio customer today and do shopping without any trouble.