Animonda Meals for cats (230 products)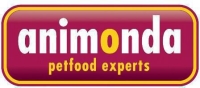 Animonda Integra Protect Obesity Adult with Chicken 100 g

Chicken

100 g

Animonda Integra Protect Obesity Adult with Turkey 100 g

Turkey

100 g

Animonda Integra Protect Obesity Adult with Duck 100 g

Duck

100 g

Animonda Integra Protect Obesity Adult with Veal 100 g

Veal

100 g

Animonda Integra Protect Urinary with Chicken 100 g

Chicken

100 g

Animonda Integra Protect Urinary with Duck 100 g

Duck

100 g

Animonda Integra Protect Urinary with Veal 100 g

Veal

100 g

Animonda Integra Protect Urinary with Pork 100 g

Pork

100 g

Poultry

300 g

Animonda Integra Protect Obesity with Rabbit, Adult 100 g

Rabbit

100 g

Animonda Integra Protect Urinary with Salmon 100 g

Salmon

100 g

Animonda Vom Feinsten Adult Multi-Meat Cocktail 100 g

Meat

100 g

Animonda Vom Feinsten Adult with Poultry & Veal 100 g

Poultry & Veal

100 g

Animonda Vom Feinsten Adult with Poultry & Pasta 100 g

Poultry & Paste

100 g

Animonda Vom Feinsten Adult with Chicken & Seafood 100 g

Chicken & Seafood

100 g

Animonda Vom Feinsten Adult with Chicken liver 100 g

Chicken liver

100 g

Animonda Vom Feinsten Adult with Salmon & Shrimps 100 g

Salmon & Prawns

100 g

Animonda Vom Feinsten Adult with Turkey & Rabbit 100 g

Turkey & Rabbit

100 g

Animonda Vom Feinsten Adult with Turkey hearts 100 g

Turkey hearts

100 g

Beef & Chicken

100 g

Animonda Vom Feinsten Adult with Beef + Potatoes 100 g

Beef & Potato

100 g

Animonda Vom Feinsten Senior with Poultry 100 g

Poultry

100 g

Animonda Vom Feinsten Senior with Lamb 100 g

Lamb

100 g

Beef

100 g

Animonda Carny Adult Multi-Meat-Cocktail 400 g

Meat

400 g

Animonda Carny Adult Beef + Chicken 400 g

Beef & Chicken

400 g

Animonda Carny Adult Beef, Chicken + Duck Hearts 200 g

Beef & Chicken & Duck hearts

200 g

Animonda Carny Adult Beef + codfish with parsley roots 200 g

Beef & Cod

200 g

Animonda Carny Adult Beef, Turkey + Rabbit 400 g

Beef & Turkey & Rabbit

400 g

Animonda Carny Adult Beef, Turkey & Shrimp 200 g

Beef & Turkey & Shrimps

200 g

Animonda Vom Feinsten Adult with Beef, Salmon Filets & Spinach 100 g

Beef & Salmon

100 g

Animonda Vom Feinsten Adult with Chicken, Salmon Filet and Spinach 100 g

Chicken & Salmon

100 g

Animonda Vom Feinsten Adult with Chicken, Beef and Carrot 100 g

Chicken & Beef & Carrot

100 g

Animonda Vom Feinsten Adult with Turkey, Beef and Carrot 100 g

Turkey & Beef & Carrot

100 g

Animonda Vom Feinsten Adult with Beef, Chicken Breast + Herbs 100 g

Beef & Chicken & Herbs

100 g

Animonda Vom Feinsten Adult with Turkey, Chicken breast + Herbs 100 g

Turkey & Chicken Breast & Herbs

100 g

Animonda Vom Feinsten Adult with Turkey in Tomato Sauce 100 g

Turkey & Tomato

100 g

Animonda Vom Feinsten Adult with Salmon in Herbal Sauce 100 g

Salmon & Herbs

100 g

Animonda Vom Feinsten Adult with Chicken in Carrot Sauce 100 g

Chicken & Carrot

100 g

Animonda Carny Adult Beef + venison with cowberries 200 g

Beef & Venison & Cowberry

200 g

Animonda Carny Adult Beef + Heart 200 g

Beef & Hearts

200 g

Animonda Carny Adult Beef + Lamb 200 g

Beef & Lamb

200 g

Beef

200 g
* Prices incl. VAT
* Delivery Terms & Conditions

Cat food from Animonda
Animonda cat food is produced on the basis of high quality natural meat . These wet products are characterised by the well-balanced composition. Animonda trademark belongs to the large company "Heristo AG", the history of which counts more than one hundred years. Today products by Animonda brand are sold in many countries all over the world.
A wide variety of Animonda cat feeds
Animonda Adult. They're appetizing feeds in which there is lots of meat including nutritious by-products. The products of the line will be an excellent basis of the diet for adult cats.
Animonda Senior. The line includes two types of the products made on the basis of beef and intended for pets older than 7 years. The composition of the given feeds is well balanced according to the body peculiarities of such animals.

Animonda Exotic. The feeds of the line are notable for unusual components such as kangaroo and buffalo meat.
Animonda Ocean. These are products made of fish fillet in appetizing broth. These completely natural feeds perfectly supplement the basic diet of your four-legged friend.
The best pet products at Zoobio
In our website you'll find a wide choice of foods by Animonda trademark. Before buying Animonda cat food in the online store, you can contact consultants of our support service and ask them any questions about your order. Competent specialists will willingly tell the details of the processing your purchase and also advise you what ration will suit your pet better. Place an order right now and make your cat a tasty and wholesome surprise!