Free delivery

Free delivery from 51,00 £

Personal support

+44 20 3856 3856

Cancellation Terms

Get instant support

Warranty

The warranty regulations by law are valid
Universal 11 kg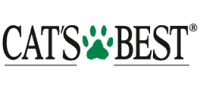 The perfect universal bedding solution: the optimal bedding solution for many pets and birds - especially when several different kinds of pets live under one roof.

E.g. for:
Cats;
Rabbits;
Hamsters;
Chincillas;
Ferrets;
Guinea pigs;
Many types of birds;
Ideal for daily cleaning.

Special effective as additional bedding in areas of high moisture such as around the drinking bottle or containcer, etc. Just for cats we recommend CAT'S BEST ÖkoPlus and GreenPower, or NatureGold for long-haired cats.
High absorbtion;
Lasting moisture binding;
Excellent odour binding;
Ecological: 100% pure organic fibres;
100% compostable and biodegradable;
Significantly less waste;
Naturally fragrant - no artificial additives;
Easier to transport.

7 L / 4 kg package
20 L /11 kg package
40 L / 22 kg package
Cat litter Cat's Best Universal variants:
Universal 11 kg
Universal 22 kg
Universal 4 kg
Ingredients
Plant fiber

(100% )
Cat Litter Tips
Disclaimer
Similar goods
4.3 kg
* Prices incl. VAT
* Delivery Terms & Conditions