Free delivery

Free delivery from 51,00 £

Personal support

+44 20 3856 3856

Cancellation Terms

Get instant support

Warranty

The warranty regulations by law are valid
Cat Litter Unscented 12 kg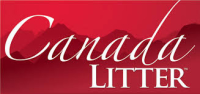 Superior-quality materials and innovation are the key ingredients of a Canada Cat Litter. Canada Litter is made from 100% pure sodium bentonite . . . and that's it. Canada Litter's amazing instant-clumping capabilities and unrivalled absorption are the product of uncompromising approach to purity, functionality and quality. Available in two light scent options, baby powder and lavender, and unscented, as well as three convenient sizes; Canada Litter has right combination for any home!
Clumping: Canada Litter clumps and absorbs liquids instantly leaving the rest of the litter clean, perfectly dry and untouched.
Odour Control: Canada Litter naturally controls odours. Comes scented or unscented, to keep the pan and home even fresher.
Long Lasting: The irregular grain size of Canada Litter absorbs liquids quicker, using less material and lasting longer than other regular litters.
Safe: Using sodium bentonite, Canada Litter's natural mineral has no chemical additive and is not harmful for pets or humans.
Cat litter Canada LITTER Cat Litter Unscented variants:
Cat Litter Light Baby Powder Baby Powder
Cat Litter with Lavender Lavender
Cat Litter Unscented Unscented
Cat Litter Tips
Disclaimer