Free delivery

Free delivery from 51,00 £

Personal support

+44 20 3856 3856

Cancellation Terms

Get instant support

Warranty

The warranty regulations by law are valid
RabbitDream Basic 4 kg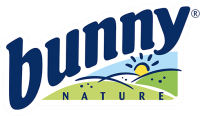 Complete food for Dwarf Rabbits from the age of 6 months.
BIODIVERS: 42 different plants from natural meadows
Optimum calcium content: healthy nourishment for teeth and bones
Balanced long-life recipe: all ingredients are important and correctly dosed
3 fibre mix: 3 different fibre lengths for tooth abrasion and healthy intestinal flora
Optimal crude fibre to starch ratio: protects against fattening
Food and treats for rabbits Bunny Nature RabbitDream Basic packaging sizes
RabbitDream Basic 1.5 kg
RabbitDream Basic 4 kg
RabbitDream Basic 750 g
Additives
Vitamin D3

(700 IE)
Zinc as zinc oxide

(60 mg)
Vitamin E

(60 mg)
Manganese oxide

(40 mg)
Vitamin A
Vitamin A promotes strengthening of immunity and the general condition of an organism.Vitamin A: Learn more
(10.000 IE)
Sodium selenite

(0.18 mg)
Dactylis
Common cowslip
Ground-ivy
Greater burnet
Meadow saxifrage
Spring cinquefoil
Speedwell
Common whitlow-grass
Autumn dandelion
Common bent (Rosmarinus Officinalis)
Carrot pulp
Linseed extracted
Oat peel bran
Rapeseed meal
Comfrey
Fruit pomace
Meadow-grass
Meadowsweet
Copper sulfate
Iodine as calcium iodate
Boar thistle
Thyme-leaved speedwell
Red clover
Dandelion leaves
Vernal grasses
Narrow-leaved Vetch
Ribwort plantain
Daisy
Germander speedwell
Common mouse-ear chickweed
Perennial ryegrass
Bush vetch
Cow parsley
Meadow fescue
Lady's mantle
extraction meal of sunflower seeds
Bedstraw
Timothy-grass
Meadow foxtail
Red fescue
Kentucky bluegrass (Poa pratensis)
Velvet grass
White bentgrass
Couch-grass
Tufted hairgrass
Reed canary grass
White clover
Yarrow herb
Caraway
Iron sulfate
Analytical Constituents
| | |
| --- | --- |
| Crude fiber | 21% |
| Crude protein | 13% |
| Crude ash | 8.5% |
| Starch | 6% |
| Crude fat | 2.7% |
| Calcium | 0.6% |
| Phosphorus | 0.4% |
| Natrium | 0.18% |
Feeding recommendations
Fill the feeding bowl with RabbitDream BASIC and wait until all the food has been eaten, before refilling it again. Give high quality bunny hay and fresh, tepid water daily. At the age of 6 years change to RabbitDream SENIOR.​
Nutrition advice
The ration of rodents has to contain all necessary vitamins and minerals that will providefull development and good health to animals.
Nutrients
Proteins, fats and carbohydrates are the basic nutrients necessary for rodents for maintenance of health and the correct work of all organs.
More about Small Pets Feeding
Disclaimer