Free delivery

Free delivery from 51,00 £

Personal support

+44 20 3856 3856

Cancellation Terms

Get instant support

Warranty

The warranty regulations by law are valid
Original Wheat Free 1.1 kg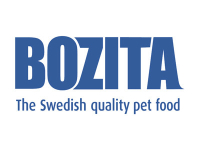 BOZITA Original Weizenfrei is Swedish food stuff made of natural ingredients.

This food is designed for the dogs with sensitive digestive system having gluten intolerance. Crispy kibbles are suitable for dogs of all species and sizes from 1 year. Included Omega 3 and Omega 6 fetty acids affect cholesterol level and cardiovascular system demonstrably positive.
Bozita Original Wheat Free packaging sizes:
Original Wheat Free 1.1 kg
Original Wheat Free 12.5 kg
Original Wheat Free 3.5 kg
4 reasons to buy Bozita dry dog food
In the composition of Bozita feeds there are no synthetic additives: colouring and flavouring agents and other harmful components.
The feeds are rich in polyunsaturated fatty acids. These substances make the dog's fur healthy and shiny and contribute to the decrease of cholesterol level in the animal's blood.
Products in the Bozita line contain lactic acid. It's important for the proper function of the gastrointestinal tract.
In Bozita feeds there is a special complex "MacroGard". It strengthens pets' body defences.
Ingredients
Dried chicken meat

(16%)
Fresh chicken

(12%)
Additives
Vitamin A
Vitamin A and beta carotene contribute to normalization of a set of processes in an organism of a dog:

- increase fastness to viruses and infections; - accelerate process of growth and development; - improve sight, motility and coordination.Vitamin A: Learn more
(9400 IE)
Vitamin D

(3980 IE)
Vitamin E
Vitamin E is one of the most necessary elements for the correct development of a dog.Vitamin E: Learn more
(60 mg)
Manganese(II) oxide

(8 mg)
Iodine as calcium iodate

(2.3 mg)
Chicken
Yeast
Dehydrated pork protein
Bone fat
Minerals
The minerals, necessary for animals, are divided into two groups: major elements and trace substances.Minerals : Learn more
Fish meal
Corn germ
Chicken broth
Dried beet fruit flesh
Rice
Corn
Antioxidants
Analytical Constituents
| | |
| --- | --- |
| Crude protein | 22% |
| Crude fat | 11% |
| Moisture | 10% |
| Crude ash | 6% |
| Crude fiber | 3% |
| Omega - 6 | 2.6% |
| Phosphorus | 0.9% |
Suitable for Dog breeds
All dog breeds
Feeding recommendations
| | |
| --- | --- |
| Weight of the dog (kg) | Daily rate (g) |
| 1-4 | 55 |
| 5-10 | 120 |
| 11-15 | 175 |
| 16-25 | 250 |
| 26-40 | 360 |
Nutrition advice
Original Wheat Free is Adult Dry dog food Food for adult dogs. Dry dog food is recommended for all breeds.
Please pay attention to your dog's daily ration of the recommended food to get the ideal weight gain of your dog and prevent overweight. Your dog should always have an access to fresh water.
The balanced dog food has to contain all nutritious elements necessary for healthy development of pets.
Organic substances — fats, proteins and carbohydrates — are necessary for energy development.
In addition, they participate in the hemopoietic processes, and also regulate work of some organs.
Recommendations on daily protein and fat intake for dogs:
Disclaimer