Free delivery

Free delivery from 51,00 £

Personal support

+44 20 3856 3856

Cancellation Terms

Get instant support

Warranty

The warranty regulations by law are valid
Grain Free Single Protein Chicken 400 g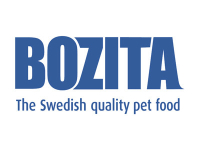 For adult and young sensitive cats with normal activity levels. Freshly prepared with Swedish chicken.
Bozita Feline is a complete nutrition for kittens and young cats. This meal is suitable for mothers during pregnancy and lactation. Bozita Feline - Grain Free Single Protein with chicken is a complete feed that is perfectly suitable for adult and growing cats. Because of one source of animal protein this meal answers food requirements of sensitive cats, mothers and mothers-to-be. High fresh meat content is an instrument in excellent palatability and supports digestion. This food includes also FOS - a natural prebiotic source of dietary fiber that is helpful for good health of your cat's sensitive stomach.
Dry cat food Bozita Grain Free Single Protein Chicken packaging sizes
Grain Free Single Protein Chicken 10 kg
Grain Free Single Protein Chicken 2 kg
Grain Free Single Protein Chicken 400 g
Advantages of Bozita Dry cat food
They help the animal to stay healthy at any life stage and strengthen its immunity.
The foods include a lot of meat, vitamins and minerals.
Moreover, the products improve your cat's appearance; make its hair smooth and shiny.
Ingredients
Dried chicken meat

(32%)
Fresh chicken

(15%)
Chicory inulin

(0.63%)
Additives
Vitamin A

(10 000IE)
DL-Methionine

(2000 mg)
Vitamin D3
The lack of D3 vitamin in an organism of a cat provokes the following problems: - failures in work of the alimentary system; - delicacy of a bone tissue; - deformations of paws, basin, head.Vitamin D3: Learn more
(1 000IE)
Taurine
The taurine is a useful amino acid which doesn't join in composition of proteins of an organism.Taurine : Learn more
(800 mg)
Zinc as zinc sulfate monohydrate

(197 mg)
Vitamin E

(60 mg)
Copper as copper(II) sulfate, pentahydrate

(40 mg)
Manganese as Manganese(II) oxide

(11.6 mg)
Sodium selenite

(6.6 mg)
Iodine as calcium iodate

(5 mg)
Minerals
The minerals, necessary for animals, are divided into two groups: major elements and trace substances.Minerals : Learn more
Chicken protein
Dried potato
Lignocellulosic fibers
Yeast
Peas starch
Dried beet pulp
Analytical Constituents
| | |
| --- | --- |
| Crude protein | 31% |
| Crude fat | 15% |
| Moisture | 9% |
| Crude ash | 8% |
| Crude fiber | 3% |
| Calcium | 1.3% |
| Phosphorus | 1.1% |
| Magnesium | 0.09% |
Feeding recommendations
| | |
| --- | --- |
| Weight of a cat (kg) | Daily rate (g) |
| 1 | 15 |
| 2 | 31 |
| 3 | 46 |
| 4 | 62 |
| 5 | 77 |
Nutrition advice
High quality Dry cat food Grain Free Single Protein Chicken​ is recommended Food for junior cats.​
We advise you to observe the daily ration recommended by manufacturer. An increased daily intake can negatively affect the cat's health. Please provide your pet a constant access to fresh water.
The domestic cat needs the balanced food. It has to be the closest to the food that its ancestors had in a native habitat. Such nutrition will provide long, active and happy life to a cat.
Recommendations on daily protein and fat intake for cats:
Disclaimer