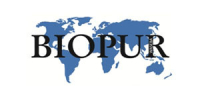 Efficient support of renal function in case of chronic and acute renal insufficiency (limited function), prophylaxis of urate and cystine stones.

Specific diseases usually require a special veterinary or naturopathic treatment - and in some cases also a special feeding.

Dietary food is not to be used solely for the supply of nutrients, but can be used in a targeted manner to eliminate or alleviate certain symptoms. Depending on the disease, it may accompany or be used as a single measure. Diet food does not have any curing powers, but it can relieve the pet's organism, support it and act preventively.

The line of BIOPUR diet food products offers you real diet food in organic food-grade quality.