Free delivery

Free delivery from 51,00 £

Personal support

+44 20 3856 3856

Cancellation Terms

Get instant support

Warranty

The warranty regulations by law are valid
Ear Cleaner for Cats & Dogs 2x25 ml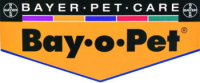 The Bay-o-Pet Ear Cleaner for Cats & Dogs is effective against dirt and earwax. It is based on active substances extracted from the natural seaweed. It provides a simple, fast and complete cleaning of ears of dogs and cats.

Cleaner accomplishes the gentle but very thorough cleaning of an ear canal and maintain healthy ears. If dirt or earwax are excessive, insert a few drops of solution into the ear pinna.
Ears & eyes Bay-o-Pet Ear Cleaner for Cats & Dogs variants:
Ear Cleaner for Cats & Dogs 2x25 ml
Each cat requires regular care for the ears and eyes. It is necessary to check the condition of the ears and eyes in order to prevent diseases. Two or three times a week is enough, however, this period directly depends on the breed. Cats with big ears require more frequent cleaning. The procedure itself lasts only a few minutes. If you want to protect your cat from unpleasant ears problems, you need to carry out regular preventive ears and eyes care procedures.
Disclaimer
Similar goods
Fresh Breeze

400 g

250 ml
* Prices incl. VAT
* Delivery Terms & Conditions