Free delivery

Free delivery from 51,00 £

Personal support

+44 20 3856 3856

Cancellation Terms

Get instant support

Warranty

The warranty regulations by law are valid
Integra Protect Sensitive Kangaroo & Amaranth Pouch 85 g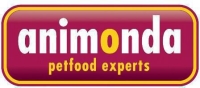 As a result of the increasing environmental pressures and hectic lifestyles that are often associated with significantly stressful situations, we tend to react warily to the increase in food sensitivities and allergic symptoms, suffered particularly from intolerances to proteins and carbohydrates. This can manifest in many forms including skin condition, itching, vomiting, digestive disorders, or even diarrhoea.
When this occurs in cats, they can be effectively helped by the feeding of single-source protein and carbohydrate foods, which minimises the potential of possible allergic reactions.
Integra Protect Sensitive has been developed according to these rules. Integra Protect Sensitive offers a long-term balanced diet and more well-being for your cat.
The convenient 85 g pouch makes it possible to serve portions which are especially suitable for cats with nutritional sensitivities. They offer welcome variety in the food bowl.
Due to its balanced composition, Integra Protect Sensitive has both a high palatability and acceptance rate in the long-term feeding of sensitive cats.
Wet food Animonda Integra Protect Sensitive Kangaroo & Amaranth Pouch packaging sizes
Integra Protect Sensitive Horse meat & Amaranth 85 g
Integra Protect Sensitive Kangaroo & Amaranth Pouch 85 g
Composition

Horse meat & Amaranth
Ingredients
Kangaroo

(67%)
Broth

(29.5%)
Amaranth

(2%)
Thistle oil

(0.5%)
Additives
Vitamin A

(1300 IE)
Vitamin D3
The lack of D3 vitamin in an organism of a cat provokes the following problems: - failures in work of the alimentary system; - delicacy of a bone tissue; - deformations of paws, basin, head.Vitamin D3: Learn more
(15 IE)
Vitamin E

(4 mg)
Cacium carbonat
Analytical Constituents
| | |
| --- | --- |
| Moisture | 79% |
| Crude protein | 10% |
| Crude fat | 5% |
| Crude ash | 2% |
| Crude fiber | 0.5% |
Feeding recommendations
| | |
| --- | --- |
| Weight of cat | Daily rate |
| up to 3 kg | 215 g |
| up to 4 kg | 255 g |
| up to 5 kg | 280 g |
Nutrition advice
We advise you to observe the daily ration recommended by manufacturer. An increased daily intake can negatively affect the cat's health. Please provide your pet a constant access to fresh water.
Disclaimer
Similar goods
Chicken & Rice

100 g

Miamor Sensitive Veal & Potato 100 g

Veal & Potato

100 g

Miamor Shell Sensitive Turkey & Pasta 100 g

Turkey & Paste

100 g

Beef & Rice

100 g

Chicken

175 g
* Prices incl. VAT
* Delivery Terms & Conditions