Free delivery

Free delivery from 51,00 £

Personal support

+44 20 3856 3856

Cancellation Terms

Get instant support

Warranty

The warranty regulations by law are valid
Vom Feinsten Adult Mix 1 Megapack 22x150 g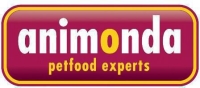 Animonda vom Feinsten Adult Grain-Free dog food for adult dogs in practical portioned trays made with carefully selected, high quality varieties of meat. The recipe contains neither grains nor soya, since these ingredients often trigger allergies and intolerances. Thus this food is ideal for dogs with dietary sensitivities. Animonda vom Feinsten Adult dog food provides your dog with exactly what it needs: high quality animal proteins that are easy to process and digest. No artificial colourants or preservatives are used in the production of Animonda vom Feinsten Adult dog food.
Animonda vom Feinsten Adult Grain-Free at a glance:
Complete feed for adult dogs;
Even suitable for dogs with food sensitivities and allergies;
No grain or soya: for easy digestibility and high acceptance;
Only meat: provides high quality animal proteins and highly digestible;
Balanced and holistic;
No artificial additives or preservatives;
6 x with poultry + calf;
6 x with beef + turkey's hearts;
5 x with turkey + cheese;
5 x with poultry + noodle.
Animonda Vom Feinsten Adult Mix 1 Megapack packaging sizes:
Vom Feinsten Adult Mix 1 Megapack 22x150 g
3 reasons to buy Animonda wet dog food
The composition of dog products and treats by Animonda has no synthetic components: flavouring and colouring agents.
When developing wet feeds the manufacturer takes into account the dog's needs at different ages. That's why Animonda offers special feeds for puppies, adult and senior dogs.
Before a ready-made wet dog food by Animonda is offered for sale, it undergoes various tests. The products are also tested at every production stage.
Ingredients
Turkey

(48%)
Beef

(35%)
Poultry

(25%)
Turkey heart

(8%)
Cheese

(7%)
Wheat

(4%)
Noodles

(4%)
Additives
Vitamin D3
D3 vitamin in an organism of a dog carries out the following functions: - accelerates an absorption of phosphorus and a calcium from an intestine; - regulates process of removal of phosphorus and calcium through kidneys; - provides the optimum content of phosphorus and calcium in bones.Vitamin D3: Learn more
(120 IE)
Broth
Cacium carbonat
Sodium chloride
Analytical Constituents
| | |
| --- | --- |
| Moisture | 81% |
| Crude protein | 10.5% |
| Crude fat | 4.5% |
| Crude ash | 2.5% |
Suitable for Dog breeds
Small, up to 10 kg
Feeding recommendations
| Weight of dog | little active (less than 1 hr. discharge per day) | normal active (1-3 hours run per day.) |
| --- | --- | --- |
| up to 3 kg | 260 g | 300 g |
| up to 5 kg | 380 g | 440 g |
| up to 10 kg | 640 g | 740 g |
Nutrition advice
Vom Feinsten Adult Mix 1 Megapack is Adult Wet dog food Food for adult dogs. Wet dog food is recommended Dog food for small breeds.
Please pay attention to your dog's daily ration of the recommended food to get the ideal weight gain of your dog and prevent overweight. Your dog should always have an access to fresh water.
The balanced dog food has to contain all nutritious elements necessary for healthy development of pets.
Organic substances — fats, proteins and carbohydrates — are necessary for energy development.
In addition, they participate in the hemopoietic processes, and also regulate work of some organs.
More about Dog feeding
Recommendations on daily protein and fat intake for dogs:
Disclaimer
Similar goods
Dogz Finefood No.8 Turkey and Goat 100 g

Goat & Turkey

100 g

Dogz Finefood No.6 – Kangaroo 100 g

Kangaroo

100 g

Dogz Finefood No. 4 Chicken & Pheasant 100 g

Chicken & Pheasant

100 g

Dogz Finefood No.12 Venison and Herring 400 g

Game & Herring

400 g
* Prices incl. VAT
* Delivery Terms & Conditions