Free delivery

Free delivery from 51,00 £

Personal support

+44 20 3856 3856

Cancellation Terms

Get instant support

Warranty

The warranty regulations by law are valid
Vom Feinsten Kleiner Racker Quail & Pears 85 g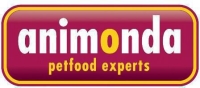 "Vom Feinsten Kleiner Racker" is a first "mini pouch", which exactly an appropriate to requirements to active and small dog breeds.
Animonda Vom Feinsten Kleiner Racker Quail & Pears packaging sizes:
Vom Feinsten Kleiner Racker Lamb liver & Apple 85 g
Vom Feinsten Kleiner Racker Partridge & Marjoram 85 g
Vom Feinsten Kleiner Racker Quail & Pears 85 g
Vom Feinsten Kleiner Racker Veal heart & Mashrooms 85 g
3 reasons to buy Animonda wet dog food
The composition of dog products and treats by Animonda has no synthetic components: flavouring and colouring agents.
When developing wet feeds the manufacturer takes into account the dog's needs at different ages. That's why Animonda offers special feeds for puppies, adult and senior dogs.
Before a ready-made wet dog food by Animonda is offered for sale, it undergoes various tests. The products are also tested at every production stage.
Composition

Lamb liver & Apple

Partridge & Marjoram

Veal heart & Mushrooms
Ingredients
Quail

(8%)
Pear

(3%)
Additives
Vitamin E
Vitamin E is one of the most necessary elements for the correct development of a dog.Vitamin E: Learn more
(15 mg)
Zinc
Zinc is an important mineral which is a part of qualitative vitamin supplements and drugs.Zinc: Learn more
(5 mg)
Copper
Copper is an important trace substance, its lack can harmfully affect a condition of an organism of the pet and cause the following:

- anemias;

- defects of bones and their slowed-down growth;

- heart failure;

- depression of reproductive potential.Copper: Learn more
(0.5 mg)
Iodine

(0.2 mg)
Fruit
Minerals
The minerals, necessary for animals, are divided into two groups: major elements and trace substances.Minerals : Learn more
Meat
Animal by-products
Analytical Constituents
| | |
| --- | --- |
| Moisture | 81% |
| Crude protein | 10% |
| Crude fat | 6% |
| Crude ash | 2% |
| Crude fiber | 0.3% |
Suitable for Dog breeds
Small, up to 10 kg
Feeding recommendations
| Weight of dog | Reduced activity | Normal acitvity |
| --- | --- | --- |
| 3 kg | 230 g | 340 g |
| 5 kg | 335 g | 440 g |
| 10 kg | 560 g | 765 g |
Nutrition advice
Vom Feinsten Kleiner Racker Quail & Pears is Adult Wet dog food Food for adult dogs. Wet dog food is recommended Dog food for small breeds.
Please pay attention to your dog's daily ration of the recommended food to get the ideal weight gain of your dog and prevent overweight. Your dog should always have an access to fresh water.
The balanced dog food has to contain all nutritious elements necessary for healthy development of pets.
Organic substances — fats, proteins and carbohydrates — are necessary for energy development.
In addition, they participate in the hemopoietic processes, and also regulate work of some organs.
More about Dog feeding
Recommendations on daily protein and fat intake for dogs:
Disclaimer
Similar goods
Animonda Vom Feinsten Light Lunch Turkey & Cheese 150 g

Turkey

150 g

Ham & Turkey

150 g

Poultry & Cod

150 g

Animonda Vom Feinsten Menue Poultry & Pasta 150 g

Poultry

150 g

Animonda Vom Feinsten Forest Adult Venison 150 g

Venison

150 g
* Prices incl. VAT
* Delivery Terms & Conditions