Free delivery

Free delivery from 51,00 £

Personal support

+44 20 3856 3856

Cancellation Terms

Get instant support

Warranty

The warranty regulations by law are valid
Integra Protect Renal with Chicken 100 g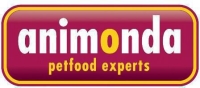 INTEGRA PROTECT Nieren (low phosphorus) – for cats with renal failure

Cats with renal failure require diet with lower amount of phosphorus and proteins. Ability to expel of final products of protein transformation in dogs with renal failure is seriously reduced so large amount of proteins can disturb work of kidneys. Proteins contained in INTEGRA PROTECT products are particularly highly valuable, thanks to what, despite of lower amount, they fully cover all demands.

INTEGRA PROTECT Nieren are particularly highly absordable and easy digestible. To ensure the cat with optimal nutrition, daily dose should be divided into three meals. Particularly important in renal failure is to administer only diet food for whole life. Do not serve "regular" food, table remains and other supplements.
Kidney disease Animonda Integra Protect Renal with Chicken packaging sizes
Integra Protect Renal with Chicken 100 g
Integra Protect Renal with Pork 100 g
Integra Protect Renal with Turkey 100 g
Ingredients
Chicken

(15%)
Additives
Vitamin E

(4 mg)
Vitamin D3
The lack of D3 vitamin in an organism of a cat provokes the following problems: - failures in work of the alimentary system; - delicacy of a bone tissue; - deformations of paws, basin, head.Vitamin D3: Learn more
(30 I.E.)
Vitamin A

(2500 I.E.)
Zinc
Zinc is an important mineral which is a part of qualitative vitamin supplements and drugs.Zinc: Learn more
(0.57 mg)
Manganese

(0.14 mg)
Copper

(0.05 mg)
Iodine

(0.01 mg)
Grain
Minerals
The minerals, necessary for animals, are divided into two groups: major elements and trace substances.Minerals : Learn more
Vegetable by-products
Oils
Meat
Animal by-products
Analytical Constituents
| | |
| --- | --- |
| Moisture | 78% |
| Crude fat | 9.5% |
| Crude protein | 8.5% |
| Crude ash | 1.4% |
Feeding recommendations
| | |
| --- | --- |
| Weight of cat | Daily requirement |
| 3 kg | 200 g |
| 4 kg | 250 g |
| 5 kg | 300 g |
| 6 kg | 350 g |
Nutrition advice
We advise you to observe the daily ration recommended by manufacturer. An increased daily intake can negatively affect the cat's health. Please provide your pet a constant access to fresh water.
Disclaimer