Free delivery

Free delivery from 51,00 £

Personal support

+44 20 3856 3856

Cancellation Terms

Get instant support

Warranty

The warranty regulations by law are valid
Integra Protect Diabetes with Poultry 100 g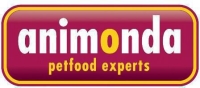 The diabetes mellitus occurs relatively frequently in cats. It is a disease which is constantly on the increase. It is a common endocrinopathy involving a chronic increase in the blood glucose content (hyperglycemia).

Normally the blood-sugar level is regulated by the pancreatic hormone, insulin. The blood-sugar content increases following consumption of food. The pancreas is activated and produces insulin. Insulin is the only hormone which can reduce the blood-sugar level by supporting the transport of the glucose from the blood into the cells. An interruption of this cycle due to various reasons results in hyperglycemia (blood sugar level: 200 to 250 mg/dl).

Type 2 is the most frequent form of diabetes mellitus in cats. In this case the pancreas produces less insulin, at the same time the somatic cells, such as those of the liver and the muscles, are increasingly less sensitive for insulin. The therapy consists of two components. The main one is the administration of insulin and this is supported and complemented by dietary nutrition.

Special diets such as INTEGRA PROTECT Diabetes should therefore contain a protein proportion of > 45% of the metabolizable energy and as low a proportion as possible of carbohydrates.
Wet food Animonda Integra Protect Diabetes with Poultry packaging sizes
Integra Protect Diabetes with beef 100 g
Integra Protect Diabetes with Poultry 100 g
Ingredients
Poultry

(25%)
Additives
Minerals
The minerals, necessary for animals, are divided into two groups: major elements and trace substances.Minerals : Learn more
Meat
Animal by-products
Analytical Constituents
| | |
| --- | --- |
| Moisture | 80.5% |
| Crude protein | 11% |
| Crude fat | 5.2% |
| Crude ash | 1.6% |
| Crude fiber | 0.3% |
Feeding recommendations
Weight of the cat
Daily rate
up to 3 kg
215 g
up to 4 kg
265 g
up to 5 kg
300 g
up to 6 kg
345 g
Nutrition advice
We advise you to observe the daily ration recommended by manufacturer. An increased daily intake can negatively affect the cat's health. Please provide your pet a constant access to fresh water.
Disclaimer