Free delivery

Free delivery from 51,00 £

Personal support

+44 20 3856 3856

Cancellation Terms

Get instant support

Warranty

The warranty regulations by law are valid
Carny Kitten Poultry Cocktail 200 g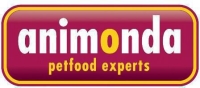 Cats are by nature carnivores. They cannot get all vitally needed nutrients out of vegetable components. This has not changed in 3.500 years of living together with humans. For this reason CARNY Kitten food is exclusively made out of fresh meat ingredients, e. g. heart, lung, muscle meat and liver. Supplemented with vitally needed minerals and vitamins CARNY Kitten is a natural, species-appropriate feed for grown-up cats. CARNY Kitten is natural, unaltered and has the typical meat taste that cats appreciate very much.
Wet food for kittens Animonda Carny Kitten Poultry Cocktail packaging sizes
Carny Kitten Poultry Cocktail 200 g
Carny Kitten Poultry Cocktail 400 g
Animonda wet feeds are rich in various useful substances. Among them there is Vitamin D3 for healthy bones, iodine for the proper function of the thyroid and many others.
Animonda kitten feeds are easily digestive products in the composition of which there are no grain crops and soya. Moreover, the given diets contain a lot of beef which is rich in substances useful for the animal's body.
All the wet feeds of the trademark are enriched with taurine. It's a substance which kittens need for the proper enzyme production and, as the result, normal function of digestion. Moreover, taurine strengthens the cardiovascular system and contributes to the maintenance of visual acuity.
Ingredients
Beef

(39%)
Chicken liver

(14%)
Additives
Vitamin D3
The lack of D3 vitamin in an organism of a cat provokes the following problems: - failures in work of the alimentary system; - delicacy of a bone tissue; - deformations of paws, basin, head.Vitamin D3: Learn more
(200 IE)
Zinc
Zinc is an important mineral which is a part of qualitative vitamin supplements and drugs.Zinc: Learn more
(10 mg)
Manganese

(1.5 mg)
Iodine

(0.2 mg)
Lung
Meat
Heart
Kidney
Udder
Cacium carbonat
Analytical Constituents
| | |
| --- | --- |
| Moisture | 80% |
| Crude protein | 11% |
| Crude fat | 6% |
| Crude ash | 1.7% |
| Crude fiber | 0.3% |
Feeding recommendations
| Weight of cat (adult) | Age of cat | g per day |
| --- | --- | --- |
| 3-5 kg | 2 months | 80-215 g |
| 3-5 kg | 3 months | 140-150 g |
| 3-5 kg | 5 months | 215-335 g |
| 3-5 kg | > 5 months | 245-370 g |
Disclaimer